West Salisbury Depot
Closed October 7, 1983

West Salisbury Depot

B&O Trestle near West Salisbury
Donated by Meyersdale Historical Association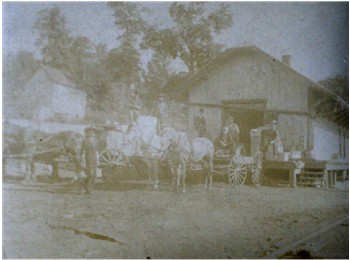 Freight Station and Express Office
Donated by Meyersdale Historical Association
It was back in 1871 that the Salisbury Railroad Company which later became the Baltimore Railroad
Company, that was later sold to the Baltimore and Ohio Railroad, plotted land into lots. Some of the
lots were sold and homes were constructed, but not much progress was made until 1876 when the
railroad was completed. Shortly after that date, 75 houses were built in the West Salisbury area.
The first agent on record to be at the station was Michael Francis Riley, who had held the position
for 52 years. Mr. Riley was the son of James Riley, a native of Ireland who immigrated to the
United States at the tender age of 17. He had married the former Esther Kennedy.
Their son Michael was born in Kittanning in 1859 and had attended public schools until he was 16.
The next two years he was employed at the Allegheny Railroad Company. He then decided to enter
St. Vincent College, near Latrobe, where he was graduated in 1879. He began employment as a fireman
at the Allegheny Railroad and in 1882 he moved to West Salisbury where he had been hired as the station
agent for the Baltimore and Ohio Railroad Company.
William Riley, one of Mr. Riley's ten children, was for a long time his fathers able and efficient
assistant, and upon his fathers retirement became the station agent. William later was a clerk in the
Somerset yard, serving the B&O. Following in his fathers footsteps, William served for 39 years before
his retirement.
Other agents included Pete Cook, Charles Sanders, Eber Cockley, W. F. Tedrow, Mr. Burnsworth,
E. S. Barncord and Alvie Ravenscroft. The late Mr. Ravenscroft, of Meyersdale, held the position for
about 15 years, as he worked there from 1962 until 1967, when he was transferred to Meyersdale. In
January 1973, he returned to West Salisbury and was employed as the agent until his death on
June 23, 1983. Cal Sipple, of Meyersdale RD 1 was secured as the agent for the last three months that
the depot had remained open.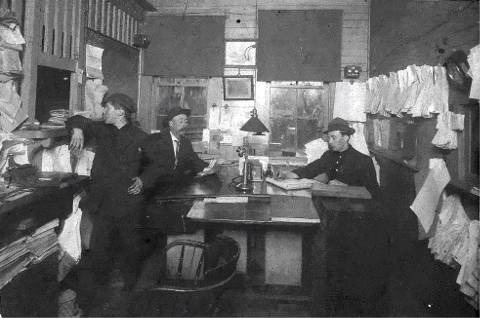 Michael Riley (with mustache)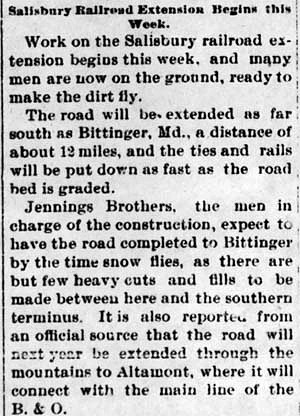 Article from "Garrett County News"
July 1900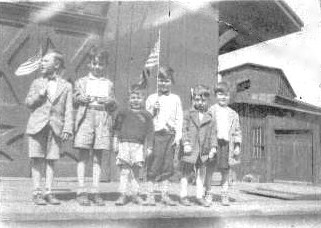 Bill Riley, Bob Riley, Eugene Riley, Jim Riley, Riley Lichliter and Paul Riley