Physicians Of Salisbury
(Photographs Needed)
Dr. Fetter
The first physician who practiced in Salisbury was Dr. Fetter, who settled here about 1835.
Gabriel Kimmel, M.D.
Dr. Gabriel Kimmel, son of Dr. John Kimmel, of Berlin, practiced at Salisbury for several
years between 1835 and 1840.
Jacob G. Bruckman, M.D.
Dr. Jacob G. Bruckman located at Salisbury in 1841. He was of German birth and was a graduate
of the University of Prague. It is said his education covered a period of nine years. He settled in
Salisbury because it was largely a German speaking community. In the earlier part of his career in
Salisbury, he was very successful. However, as other doctors located here he lost much of his
practice. In later years he moved to Bedford.
Mortimer A. R. F. Carr, M.D.
Dr. Carr located in Salisbury about 1850. He practiced his profession in Salisbury until about 1866
when he located in Grantsville, Maryland, but still maintained a strong hold on his practice in Elk Lick
township. In 1874 he went to Cumberland, Maryland, where he died about 1895.
Henry C. Stewart, M.D.
Dr. Steward, a native of Somerset, established himself at Salisbury in 1853. He was a graduate of the
University of Pennsylvania. In 1859, he left Salisbury and located at Frostburg, Maryland. Later he move
to Illinois.
David P. Welfley, M.D.
Dr. Welfley was a native of Salisbury and read medicine in the office of Dr. H. C. Stewart in 1854,
graduating from the University of Pennsylvania. Dr. Welfly began his practice in Salisbury in 1860. In
1863 he went to Grantsville, Maryland, but still retained some of his practice in Elk Lick township. In
1871 he located in New Centerville. in 1873 he went to Cumberland, where he died in 1886.
Christian G. Stutzman, M.D.
Dr. Stutzman was a son of the famous school teacher, Hon. Jost. J. Stutzman . He began the practice
of medicine at Sand Patch Tunnel in 1854. After work was suspended there he went to Petersburg but
did not remain. He went west and remained there for ten years. In 1864 he returned to his early home
and took up the practice of his profession, which he followed for many years. In 1890 he went to
Rockwood, where he died December 24, 1891.
Theodore F. Livengood, M.D.
Dr. Livengood, a descendant of one of the earliest pioneer families of Elk Lick Township, was born in 1848,
and reared in Salisbury. He attended the University of Pennsylvania and graduated from the medical
department in 1875. After graduating he returned to Salisbury and entered into partnership with Dr. Stutzmen.
Albert M. Lichty, M.D.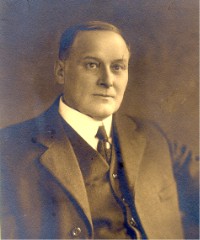 Dr. Lichty, son of Samuel J. And Catharine (Miller) Lichty was born December 25, 1859 on the old
Keystone farm in Elk Lick Township. He spend his early life on the farm, attending the public schools of
Salisbury, and at the age of eighteen entered Mount Morris college, Mount Morris, Illinois where he completed
his literary education. While a student at this institution he engaged in teaching during his vacations.
On leaving college he began the study of medicine in the office of Drs. T. F. Livengood and C. G. Stutzman,
and in 1883 matriculated in the medical school of the University of Pennsylvania, whence he was graduated in
May, 1886, with the degree of doctor of medicine. He opened an office in Salisbury where he was a most
successful physician for 35 years until his death in 1921.
He was one of the organizers of the First National Bank of which he was a director for many years. He also
helped to organize the Citizen Heat, Light and Power Company and served on the Board of Directors. He was
always interested in the local schools and served for years as a member of the Board of Education. He was a very
active church worker and served as elder in the Reformed Church and as choir director for a lengthy period.
Dr. Lichty, married September 11,1888 to Jennie Hay, daughter of Peter S. and Elizabeth (Dively) Hay, and they
were the parents of two children: Albert Fay born December 25,1890 and Elizabeth Katharine born
August 16, 1901. Fay married Ada Glotfelty of Salisbury and lived in the community until his death in 1960.
Elizabeth married Wilbur B. Lichliter. After the death of his first wife, Dr. Lichty married Marian Rees of
Salisbury.
A. F. Speicher, M.D.
Dr. Speicher came to Salisbury about 1888 and opened an office on Grant Street. About 1901 he built
a new home and office on the corner of Grant and Union streets. He was also a druggist and operated a
drug store. His home and drug store burned in the big fire of 1895 . He rebuilt the home at the same location.
Dr. Speicher left Salisbury in 1903.
Arthur O. McKinley, M.D.
Dr. McKinley, born in Salisbury July 25, 1867, was the son of Daniel O. and Elizabeth Newman McKinley. He
was a school teacher and later principal of Salisbury Schools. He was a graduate of College of Physicians and
Surgeons, Baltimore, Md. and also did Post-Graduate work at Johns Hopkins Hospital College. He practiced
in Salisbury all his life at the McKinley residence on Union street. He died May 3, 1959.
Dr. Earl Hunter Perry, M.D.
Dr. Perry of Salisbury was born March 20, 1878, at Townville, Crawford County, Pennsylvania, son of
Rev. James F. Perry. He obtained his education in the schools of the different towns in which his father was
stationed. At the age of thirteen he entered Le Boef Academy, Waterford, after which he took a four year
course at Allegheny College, Meadville, Pa. In 1898 he entered the medical department of the Western
University of Pennsylvania, and spent a year at Jefferson Medical College, Philadelphia, and in 1902 received
from the Medico-Chirurgical College of Philadelphia the degree of doctor of medicine. In 1903 he settled
in Salisbury, buying out the practice of Dr. A. F. Speicher.
P. L. Swank, M.D.
Dr. Swank came to Salisbury in 1906, bought out the practice and residence of Dr. Perry on the corner of
Union and Grant streets and practiced his profession successfully until 1929 when he sold to Dr. B. H. Hoke, Jr.
He went to Boalsburg, Pa., Center County and practiced until his death. During the flu epidemic of 1918 he
opened his home as a hospital for the stricken people.
Hugh D. Morrow, M.D.
Dr. Morrow lived and practiced his profession in Salisbury from about 1922 to 1928. His office and
residence was on Grant street.
B. H. Hoke, Jr., M.D.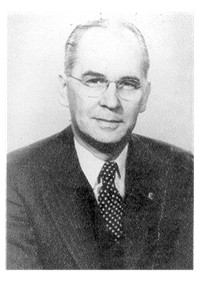 Dr. Hoke was born November 19, 1899, at Fredrick, Maryland. He attended school at Meyersville, Md.,
and Coalport, Pennsylvania. He was graduated from Becarria Township High School, Coalport, Pa.,
attended and received the B. S. degree in 1923 and the M. D. degree in 1925 from Hahnemann Medical
College, in Philadelphia. Dr. Hoke was licensed in New Jersey in 1926, Maryland in 1926, Missouri in 1927
and Pennsylvania November 2, 1928. He opened an office in Salisbury, January 6, 1929, having bought out Dr. P. L. Swank. He married Nellie A. Price, July 2, 1929 - parents of Bradley Hartman Hoke III, born November 3, 1933. Bradley Hartman married Lois Carpenter - parents of James Bradley, Sandra Ellen (Hoke) Henningsen, and Robert Bryan Hoke. Dr. Hoke served in the United States Navy in World War I. In World War II, he entered the U.S. Army on August 22, 1942 and was discharged April 22, 1946, having been promoted to Major in the Army Medical Corps. He served as Chief of the Eye, Ear, Nose, and Throat Clinic Clinic at Aberdeen Proving Grounds, Aberdeen, Maryland.
Alexander Solosko, M.D.
Dr. Solosko was born in Latvia, on June 7, 1906. He is a graduate of Tufts University School of Medicine.
He was married to Evelyn Harding -- parents of Sonya, David and Deborah. Dr. Solosko practiced in Salisbury
and Meyersdale since 1938 and was the Chief of Staff and Chief Surgeon of the Meyersdale Community Hospital.
John F. Whitehill, M.D.
Dr. Whitehill came to Salisbury in 1949 and practiced in Salisbury until June 1955. He graduated from the
University of Pittsburgh Medical School. He left Salisbury and relocated in Lewistown, Pa.
A. Paige Strong, M.D.
Dr. Strong was born August 20, 1909, graduate of Albany Medical College, came to Salisbury, June, 1955.
He was licensed in New York, Pennsylvania and Maryland. Dr. Strong relocated to Grantsville, Md.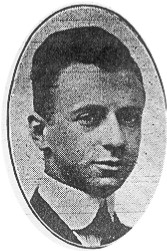 Dr. Lloyd Orlando Loechel
Dr. Lloyd Orlando Loechel was born November 23, 1891 in Elk Lick, Somerset, Pennsylvania and died in Columbia, Lancaster County, Pennsylvania. After he attended F & M Academy and University of Pennsylvania, he set up his dental practice in Salisbury. He was the son of Samuel C Loechel and Ellen Kretchman of Elk Lick, Somerset, Pennsylvania. On Mar 12, 1920 in Columbia he married Sarah Glotfelter who was born March 17, 1899 in Columbia and died in Columbia. They had one child. Her father was David L. Glotfelter of Columbia, Pennsylvania.