School Children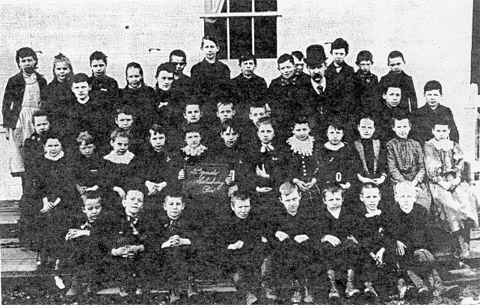 Inscription on blackboard "2nd grade Salisbury PA"
Date of photographs unknown but believed to have been taken in the late 1800's and early 1900's.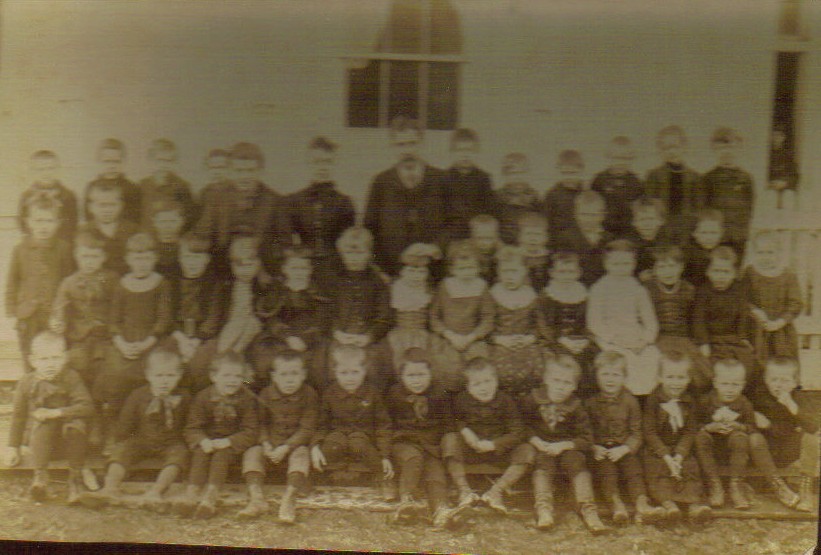 This photograph was probably taken the same day as the above picture - the teacher is the same minus the hat. If you notice
the curtain in the window it is exactly the same in both pictures. We know that they are Salisbury students because of the inscription on the
blackboard in the first picture.

The following two pictures are of the same class - once again I believe these photographs were taken on the same day as the prior
ones. The background is different but the clothing is the same.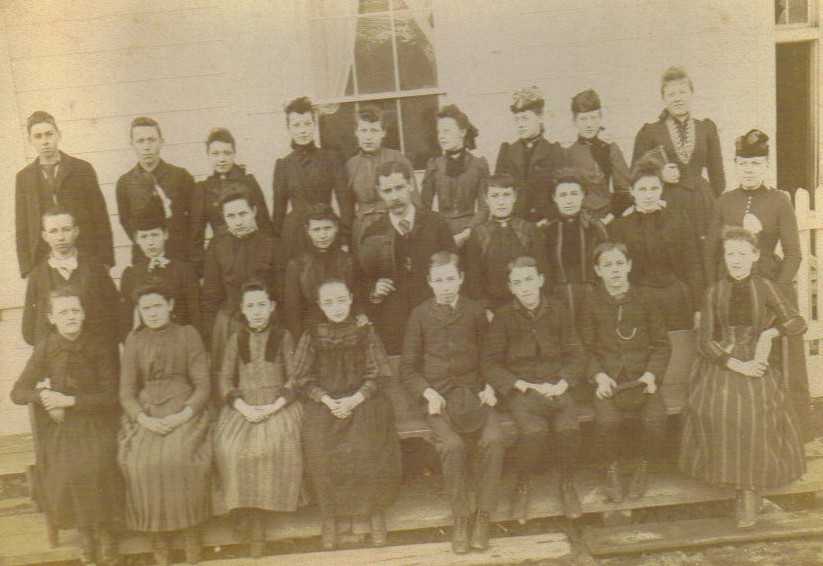 Back row - left to right
- Robinson - son of Andy Robinson Harvy Lichty, Eva Reese, Fanny Walker, Anna Smith, Della Boyer, Icaline Smith, Olive Livengood, Lucy Beachy

Second row
- Wagner, Laura Johns, Janet McKinley, Clara Wagner, A.O. McKinley, Prin., Carrie Fogle, Clara Hartline, Nettie Koontz, Sourie Lichty

Third Row
Edith Livengood, Alice Inks, Mintie Johns, Alberta Bomgardner, Albert Reitz, George Hay, Albert Hazelbarth, Ora Hay


Same children as above.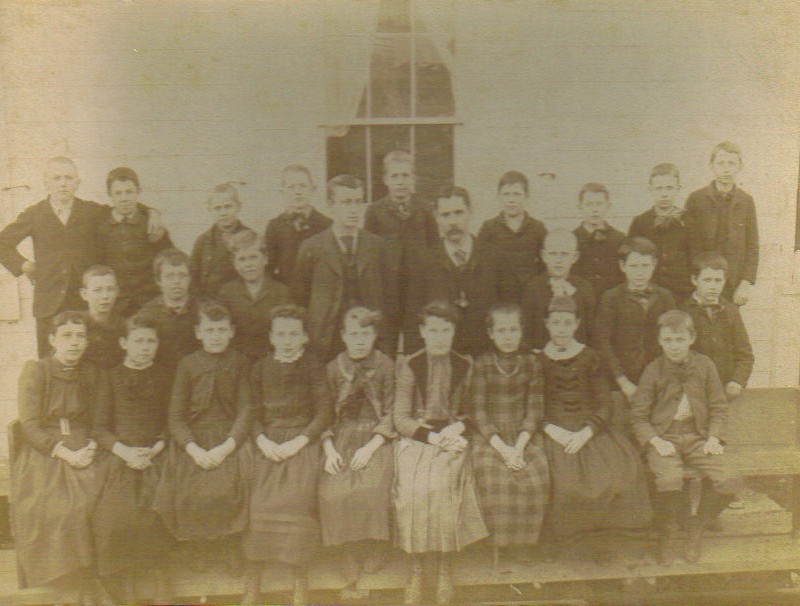 ANY additional information about these classes would be greatly appreciated!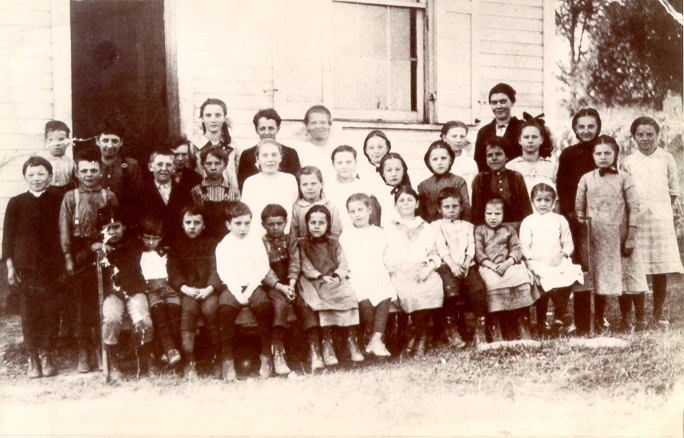 Front Row Sitting--left to right: Jonas Beachy, Carl Mort, Menno L. Yoder, Elmer Mort, Harvey Bender, Mary Wengerd, Mary Shoemaker, Bessie Yommer, Nevin Shrader, ?????, Annie Schrock.
Second Row: Menno Yoder, Floyd Livengood, Lloyd Miller, George Shrader, Alma Folk, Hazel Beynon, Margaret Shoemaker, Bertha Yoder, Mary Yoder, Solomon Wengerd, Myra Bender
Back Row: John Beynon, Lewis Beachy, Hubert Wahl, Florence Folk, Omar Bender, Mabel Beynon, Lydia Yoder, Mary Miller, Lily Mort, Lena Bender, Edna Shoemaker
Teacher: Florence Livengood (in back)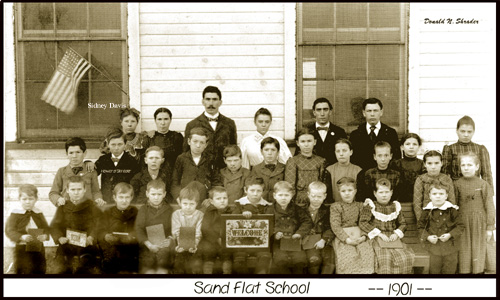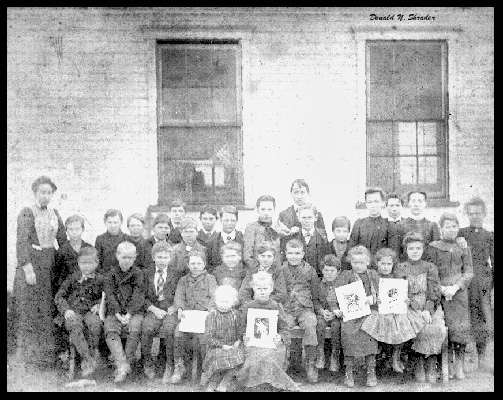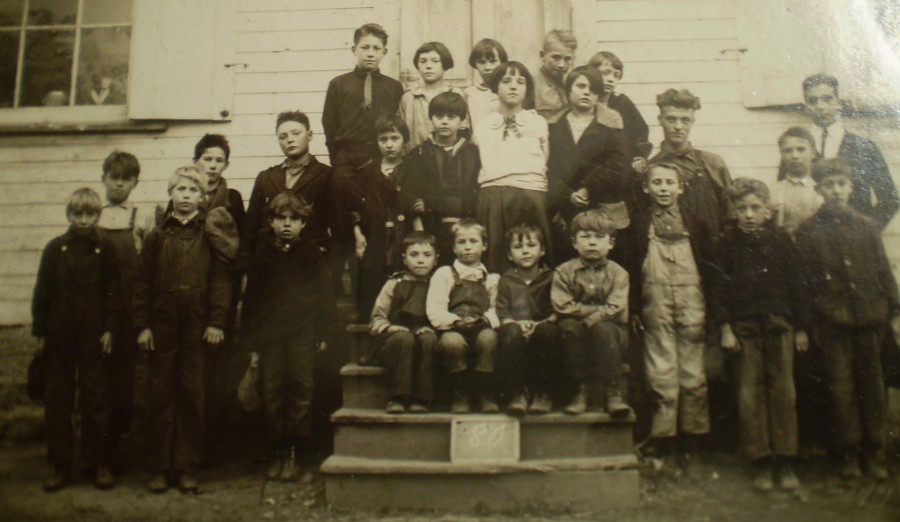 The "Thomas School" located in Elk Lick Township approximately two miles south of Salisbury, Pa on old Route 219 South. The picture was taken during the 1926 – 1927 school year. Based on paper cutouts of chicks and rabbits in the front windows, it was taken in the spring of 1927 during the Easter Holiday. The teacher at the one room school was Rip Engle.
The school was purchased in 1938 by Ken Thomas (one of the students pictured) and was converted to a one story home. It was purchased by Warren Oester in 1947 and Warren and his wife still live there today (November, 2007).

Front Row , left to right: Dale Lichty, Fay Lichty, Bill Legear . (sitting on steps) Frank Reckner, Paul Thomas, Jay Oester, Jim Maust. Front row continued Ken Thomas,
Ken Crossen, Elmer Crossen.
Second Row, left to right: Galen Maust, Clarence Bowser, Leroy Reckner, May Wilt, Pearl Wilt, Eleanor Maust, Edna Legear, Eugene Crossen, Fay Oester,
(teacher) Rip Engle.
Third (top) Row, left to right: Paul Livengood, Ethel Reckner, Mary Oester, Ira Lichty, Fern Livengood.

Infomation provided by Paul Thomas

More Salisbury school pages!