Salisbury High School
1908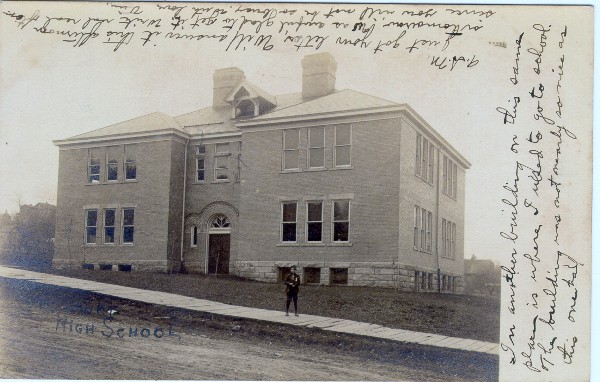 In another building on this same place is where I used to go to school.
The building was not nearly so nice as this one.
??? Just got your letter
Will answer it this afternoon or tomorrow. Was awful glad to get it.
Write real often since you will not be so busy.
With love Vi?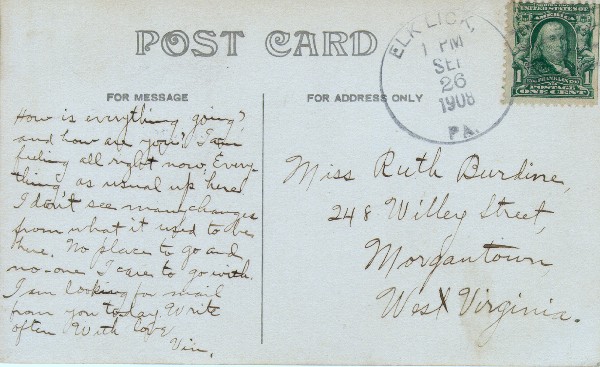 Address to Miss Ruth Burdine
248 Willey Street
Morgantown
West Virgina
How is everything going?
and how are you?
I am feeling all right now.
Everything as usual up here.
I don't see many changes from what it used to be here.
No place to go and no-one I care to go with.
I am looking for mail from you today.
Write often. With love Vi?

(Written in 1908 but probably still spoken today)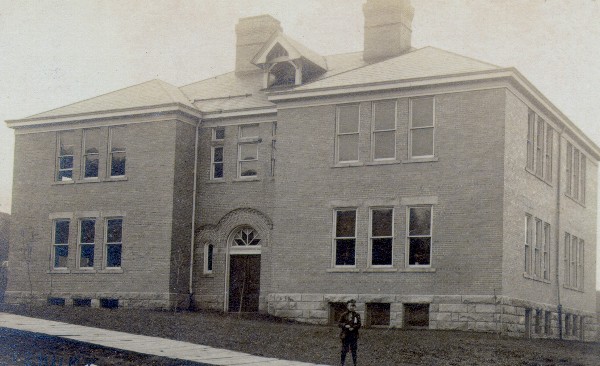 Closer scan of postcard.
More Salisbury school pages!

---
SITE MAP
Postcards donated by Reggie Bowers Bock