Salisbury-Elk Lick High School
In 1954 the New Junior-Senior High School building was built at a cost of $550,000.00. Located on Smith Avenue, it is constructed of concrete block and brick-cases. The new school was occupied for the first time on January 21, 1955. This new building consisted of six class rooms and special rooms for the commercial department, library, homemaking, music, art, geography and science, and a suite of rooms for industrial arts, cafeteria, boys' and girls' locker rooms, and a conference room, and a suite of three office rooms and a gymnasium--auditorium seating seven hundred people. Francis A. Showalter was the principal during that year.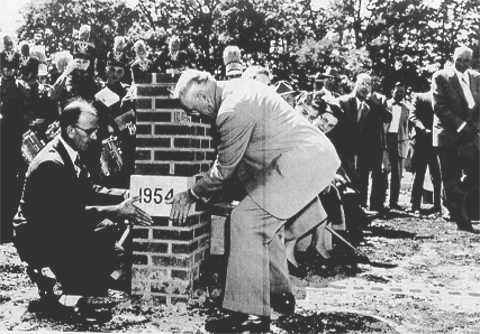 Corner Stone ceremonies for the new Salisbury-Elk Lick Junior-Senior High School were held June 6, 1954. Shown are Stanley Thomas, president of the joint school board and D. W. Livengood, chairman of the school authority. To the right of Mr. Livengood are Mrs. B. H. Hoke, Jr. and Mrs. John C. Lichliter, members of the board. Standing at the far right is John D. Peck, member of the County School Board and the secretary of the Elk Lick Township Board.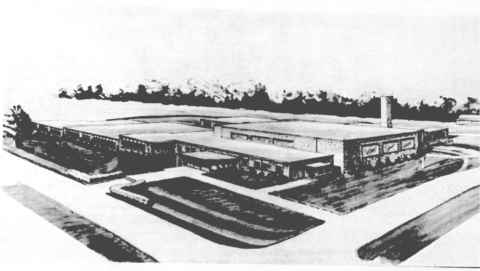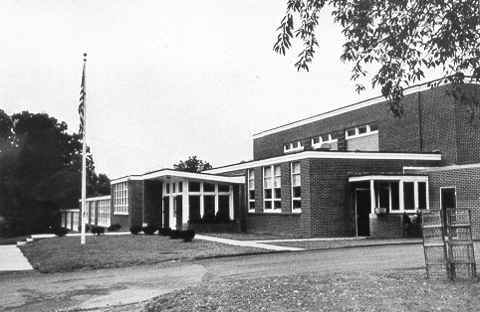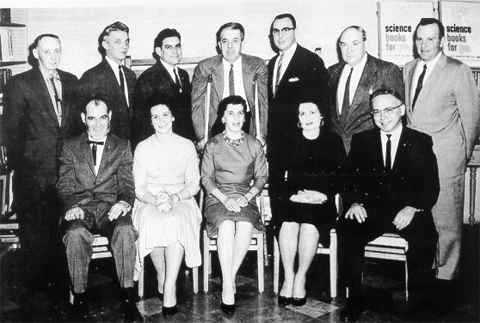 The Salisbury-Elk Lick Joint School Board was composed of the following: Seated, left to right: Paul L. Galley, Mrs. Doretta Jones, secretary of the Salisbury board; Mrs. Mary Ruth Miller, secretary of the Elk Lick Township board; Mrs. Evelyn Solosko and J. Mark James. Standing, left to right: Hubert Miller, Jack M. Durst, Joseph E. Anaya, Roy Beals, Rev. Paul L. Westcoat, Jr., Charles Brown and Raymond Gnagey.

More Salisbury school pages!