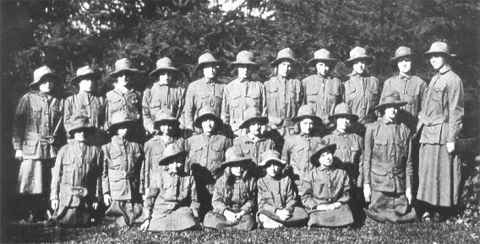 Top row left to right: Elizabeth Lichty Lichliter, Harriet Maust, Frances Fogle Lawhead, Harriet Garlitz, Mabelle Farner Miller, Jean Farner James, Anna Belle Dietz, Elizabeth Johnston, Irene Newman Koch, Charlotte McMurdo, Florence Maust Livingood (leader)
Second row left to right: Ruth Trevarrow Shaffer, Velma Speicher Norris, Ada Showalter Purbaugh, Laura Kendall Campbell, Bernice Dean Zwiacher, Mary Petry Dunn, Margaret Krausse Moats, Ruth Stotler Huntington.
First row left to right: Arline Petry Cook, Dorothy Barchus Stouff, Leora Dietz McVehil, Mary Maust Russell.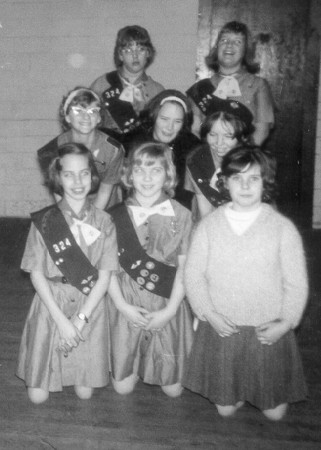 Girl Scout Troop 1966
Front row: Connie Durst, Karen Hoover, Michelle Grimm
Middle row: Vickie Brown, Patty Broadwater, Linda Garlitz
Back row: Unknown, Jeannie Holler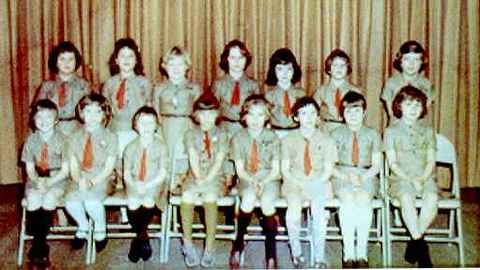 Brownie Troop approximately 1968
Top row left to right: ???, Michelle Lowery, Pam Baer, Karen Butler, Rosemary Ferrero, Carol Garlitz, Cindy Ringler
Bottom row left to right: Lori Garlitz, Kim Murray, Tammy Albright, ???, Trudy Short, Sandy Shoemaker, Debbie Stein, ???
If anyone has a better copy of this photograph I would appreciate a chance to scan it so it can be shared with everyone.
Also would like to fill in the missing names.