Edward Mallory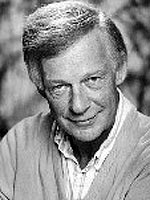 SALISBURY, Pa. — Edward Mallory, of Salisbury, passed away, Wednesday, April 4, 2007, at the Meyersdale Hospital.
Born in Cumberland, he was the son of the late Edward P. and Pauline (Frickholm) Martz.
Mr. Mallory was a United States Army veteran of the Korean War. He received his Bachelor of Fine Arts in Drama from Carnegie Mellon University, was a post-graduate UCLA Extension and was commissioned Second Lieutenant, INF from the Infantry School in Fort Benning, Ga., where he was also a combat infantry leader and basic training instructor.
A native of Cumberland, Mr. Mallory played Dr. Bill Horton on the popular NBC daytime drama "Days of Our Lives," from 1966 to 1980 and later directed several dramas including, "Generations," "All My Children" and "The Young and the Restless."
Throughout his career in Hollywood, Mr. Mallory made appearances in feature films such as "Diamond Head" with Charlton Heston and "Birdman of Alcatraz" with Burt Lancaster. He also guest starred on several classic television shows, including "Bewitched," "The Munsters," "The Man from U.N.C.L.E.," "Wagon Train," "McHale's Navy" and "Perry Mason." He later worked on biographies and documentaries for the A&E Network and The History Channel. He was the director/producer for "Make a Promise," "Circles and Squares," "Willie Go Home," and "Bundy Drive." He was the founder, 18-year board member, and spent three years as president of the "Theatre East," Dramatic Workshop of Hollywood.
He was a member of the American Federation of Radio and Television Arts (AFTRA), Directors Guild of America (DGA), Screen Actors Guild (SAG), Actors Equity Association (AEA), and American Society of Composers, Authors and Publishers (ASCAP).
Mr. Mallory taught for Pittsburgh Playhouse School for Acting, Internal Techniques, based on, "An Actor Prepares," Constantin Stanislavski, Pro Artists Group, Hollywood, Multiple Camera Techniques for Directing and Acting (Soaps, Sitcoms and Episodic). While living in Swanton, he previously served as an adjunct professor at Frostburg State University, teaching such classes as "Writing for Electronic Media" and acted as executive producer of the documentary "Biographies: The Story of J. Glenn Beall Jr.," which was shot by FSU mass communication students.
Surviving are his wife, Suzanne Mallory; two sons, Shay Edward Mallory, of Frostburg and Edward John Mallory of Los Angeles, Calif.; grandson, Evan Joseph Asher, of Los Angeles, Calif.; one sister, Carol Ann Hoyle, and husband, William, of Cumberland; one brother, David Martz, and wife, Aletta, of Swanton; and numerous nieces, nephews and cousins.
Friends will be received at the Scarpelli Funeral Home, P.A., 108 Virginia Ave., Cumberland, (www.scarpellifh.com) on Monday from 4 to 7 p.m.
Mass of Christian Burial will be celebrated at SS Peter and Paul Catholic Church on Tuesday at 11 a.m. with Fr. James R. Kurtz, O.F.M., Cap. as celebrant.
Interment will be in SS Peter and Paul Cemetery.