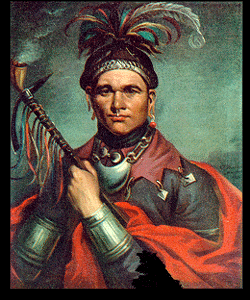 Chief Cornplanter



The tribes of Chief Cornplanter were known
to have been the first Native Americans to have inhabited
the Salisbury area. It is said that the Iroquois tribes
later acquired the land as a result of several battles
in the Casselman River valley. Arrowhead hunting
has always been a favorite past time for many
current day residents of the Salisbury area.



History of Bedford and Somerset Counties

Native Links

---
SITE MAP
Native American Memorial
"Do not stand at my grave and weep:
I am not there. I do not sleep.
I am a thousand winds that blow.
I am the diamond glints on snow.
I am the gentle autumn's rain.
When you awaken in the mornings hush,
I am the swift uplifting rush of,
quiet birds circled flight.
I am the soft stars
that shine at night.
Do not stand at my grave and cry:
I am not there. I did not die."