Dedication Ceremony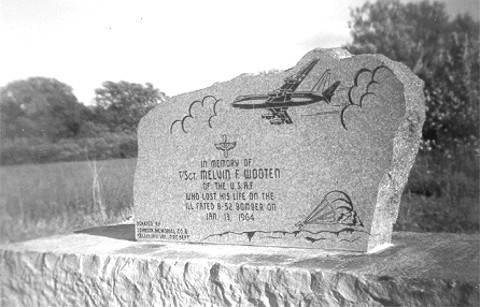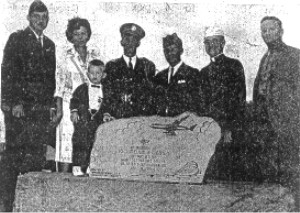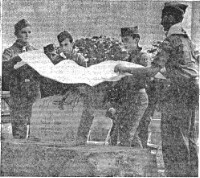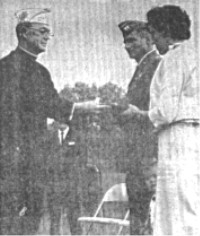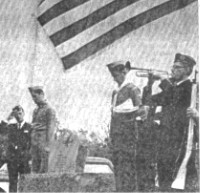 Dedication of monument to Wooten: Boy Scouts Dennis Hoover, George Stein, Mike Showalter
and John Swartzwelder of Troop 140 of Salisbury, left, unviel a monument which was dedicated to
the memory of Tech. Sgt. Melvin T. Wooten at West Salisbury. Middle photo, Fr. Robert McCoy
presents a folded flag to Mrs. Parker T. Peedin, as her husband Capt. Peedin, co-captain of the
ill-fated B-52 jet bomber looks on. Mrs. Peedin will present the flag to Mrs. Carol Wooten,
wife of the dead airman, who was unable to be present. Right photo, a salute by
Mayor John R. Showalter, bowed heads of Scouts Hoover and Swartzwelder, and taps
from the lips of Ronald Hilt pay a final tribute.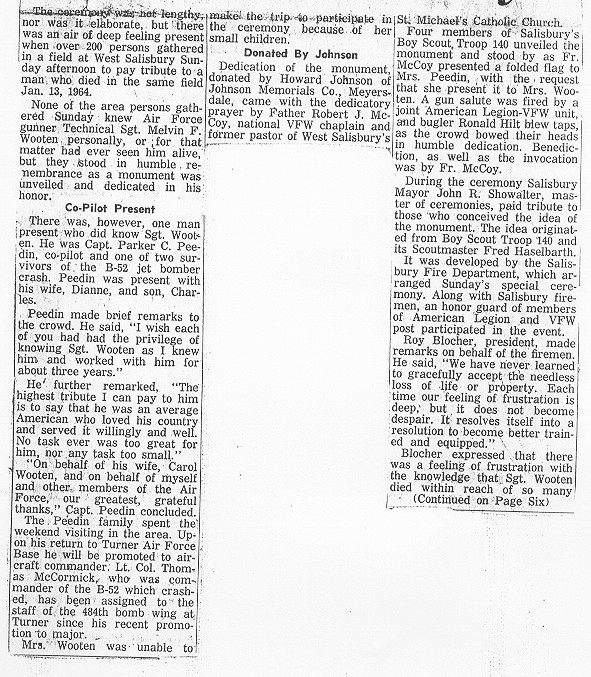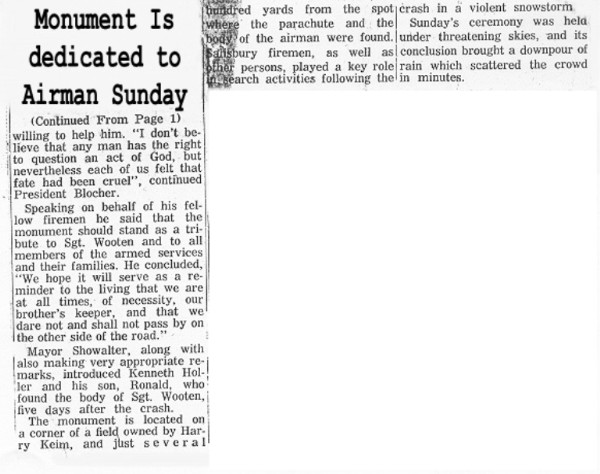 ---
SITEMAP