B-52 Crash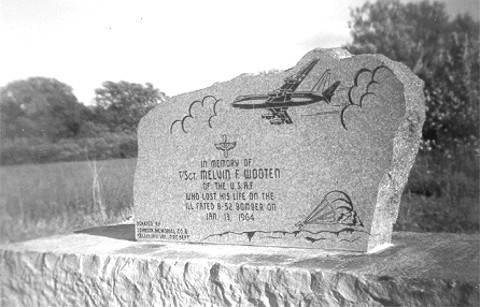 Memorial for Sgt. Melvin F. Wooten
West Salisbury, PA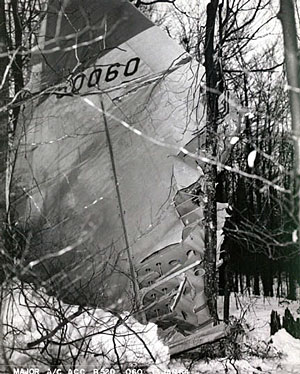 Buzz One Four's massive tail, standing four stories tall, was wrenched off the
B-52 in violent turbulence, landing miles from the bomber's crash site in Maryland
in 1964. "Mayday Mayday Mayday Buzz One Four is bailing out."


Thomas McCormick, Buzz One Four's commander, is helped into a Maryland
State Police cruiser. He ordered his crew to bail out the night the B-52 left
Westover Air Force Base in Chicopee and crashed into a raging blizzard over Maryland.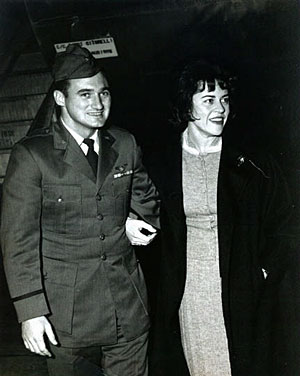 Capt. Mack Peedin, then 29, amazed his rescuers when they found him in better
shape than they were after his plane crashed in Maryland.
Most information from:
DAVID WOOD
NEWHOUSE NEWS SERVICE
A special thanks to Paul Shultz for supplying information.



---
SITEMAP