Class of 1947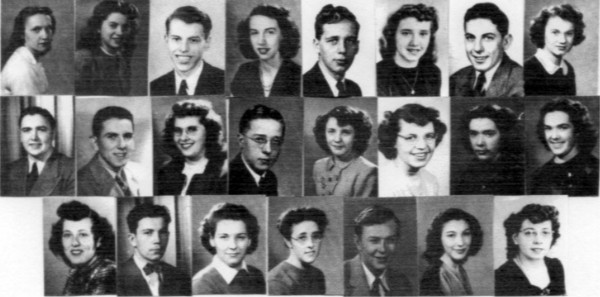 | | | | |
| --- | --- | --- | --- |
| Eleanor Bluebaugh Hochard | Kathleen Bowman Sann | Samuel Compton | Margaret Jane Deist |
| Luke Durst | Alberta Garlitz Shumaker | Walter Hanft | Alice Mae Harris |
| Dale Hoffman | Jack Keim | Mary Lou Keim Kolb | Leroy Maust |
| Patricia Maust Rupert | Shirley Miller Livengood | Aretta Moser | Lorretta Moser Loechel |
| Shirley Newman Glotfelty | Arthur Reckner | Edna Mae Rhoden Baer Obituary | Evelyn Schrock Kauffman |
| Conrad Phillip Sloan | Phyllis Wagner Bender | Mardelle Winters Pletcher | |
Please contact the Salisbury Alumni Association to update your information!
Contact Lori to have your email address added to this page.
If you went to school with this class but did not graduate please contact me and I will
add your information to this page.
Historic Events For 1947
"The HOWDY DOODY Show" 12/27/47 was the first network kids
show to run 5 days a week, the first network show of the
day (in the beginning it was preceded by the daily test
pattern), the first television show ever broadcast in color,
and the the first show ever to air more than 1,000
continuous episodes.
Class Motto: Qui non proficit, deficit. He who does not advance, falls behind.
Class Colors: Green and White
Class Flower: Yellow Rose