Class 2006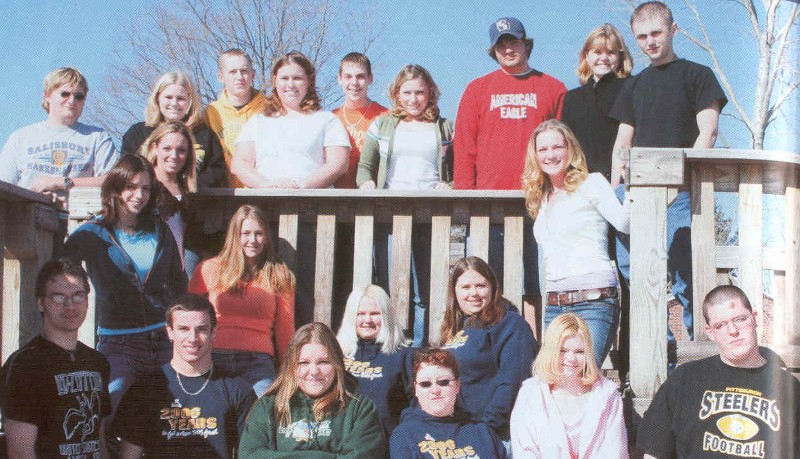 | | | | |
| --- | --- | --- | --- |
| Haley Nicole Miller | Barry Lynn Hutzell | Jessica Leanne Mckenzie | Shana Nicole Tuckl |
| Kayla Marie-Lynn Fazenbaker | Jeanette Marie Doyle | Naomi Jean Tice | Jeffery Allen McCleary |
| Kimberly Ann Wright | James Alan Puffinburg | Jennifer Lynn Welling | Candice Sue Leberfinger |
| Mark Andrew Johnson | Jenni Leah Orner | Andrew James Shumaker | Amanda Nicole Brown |
| Heather Lynn Holler | Vannessa Elizabeth Maust | Eric Winston Maust | Amber Elizabeth Beachy |
| James Allen Sipple | Lindsey Nicole Otto | Heather Elizabeth Romesberg | Tiffany Renee Haning |
| Michael Lewis Townshead | | | |
Please contact the Salisbury Alumni Association to update your information!

Contact lori@salisburypa.comto have your email address added to this page.
If you went to school with this class but did not graduate please contact me and I will
add your information to this page.
Historic Events for 2006
Steve Irwin, the TV presenter known as the "Crocodile Hunter," died after being stung by a stingray in a marine accident off Australia's north coast.
Saddam Hussein, the Iraqi dictator who was swept out of power in the American invasion of 2003, was executed.
(Class information needed)