Class 2003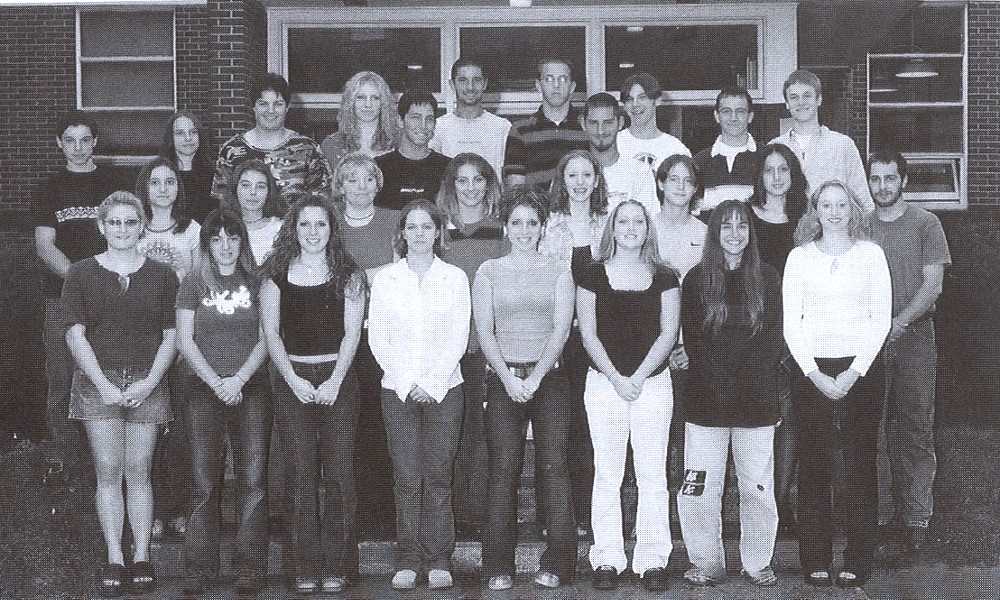 | | | | |
| --- | --- | --- | --- |
| Jeannette Caruthers | Larissa Critchfield | Ryan Critchfield | Jessica Deal |
| Ryan Deal | Mary Beth Green | Stephanie Hilt | Travis Hutzell |
| Adam Johnson | Jessica Lichty | Matthew Maust | Ashley McKenzie |
| Heather Miller | Jennifer Miller | Kayla Miller | Wendy Miller |
| Natasha Munion | Matthew Podlesnik | Breanna Ringler | Shane Saylor |
| Shannon Self | Holly Skinner | Travis Slayton | Adam Spiker |
| Tracy Spiker | Matthew Vaughn | Roger Weimer | Megan Welling |
| Jennifer Yoder | | | |
Please contact the Salisbury Alumni Association to update your information!

Contact Lori to have your email address added to this page.
If you went to school with this class but did not graduate please contact me and I will
add your information to this page.
Historic Events For 2003
01 February 2003
Columbia Destroyed During Re-Entry, Crew Lost
Coalition forces invade Iraq
(Class information needed)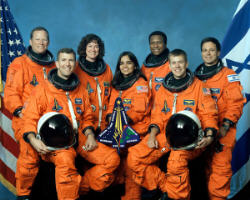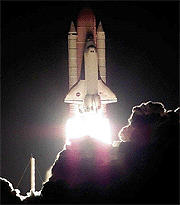 Columbia Crew
The STS-107 Crew (from left to right): Mission Specialist David M. Brown, Mission Commander Rick D. Husband, Mission Specialist Laurel Blair Salton Clark, Mission Specialist Kalpana Chawla, Payload Commander Michael P. Anderson, Mission Pilot William C. McCool, and Payload Specialist Ilan Ramon.