Class of 1999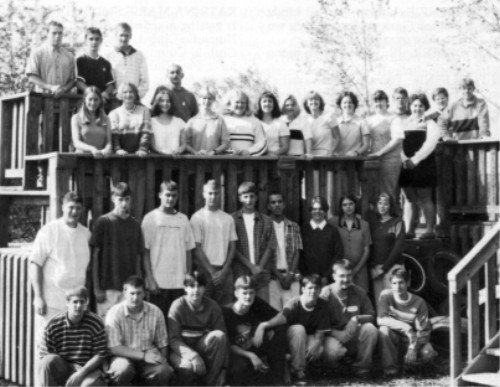 | | | | |
| --- | --- | --- | --- |
| Brandi Bittinger | Leann Bluebaugh | Lori Bodes | Peggy Byrd |
| Zachary Cogley | Todd Deal | Jeremy Doyle | Jamie Galley |
| Ronald George | Matthew Green | Crystal Hoover | Jennifer Housel |
| Brandon Hutzell | Melinda Knopsnyder | Brian Lichliter | Justin Livengood |
| Jeffrey Maust | Joshua McKenzie | Bobbi Podlesnik | Greg Reiber |
| Chad Sanner | Justin Saylor | Tiffany Sebold | Carl Shafer |
| George David Short | Michael Shunk | Katrina Smith | Stephen Smith |
| Katie Swindell | Karey Vaughn | Sarah Wagner | Jeremy Yoder |
| Keith Yoder | | | |
Additional Classmates
Zackary Holliday


Zack's Memorial Page
Please contact the Salisbury Alumni Association to update your information!
Contact Lori to have your email address added to this page.
If you went to school with this class but did not graduate please contact me and I will
add your information to this page.
Historic Events For 1999
John F. Kennedy Jr., his wife, Carolyn Bessette, and
Carolyn's sister Lauren die when Kennedy's private
plane crashes off the coast of Massachusetts.
An earthquake that kills some 17,000 people and leaves
thousands of others homeless devastates eastern Turkey.
As the year 2000 approaches, the world prepares itself
for the various perceived challenges of Y2K.
Class Motto: When our class parts in silence and tears, half broken-hearted to sever for years.
Class Colors: Forest Green and Silver
Class Flower: Purple and Yellow Tulip