Class of 1997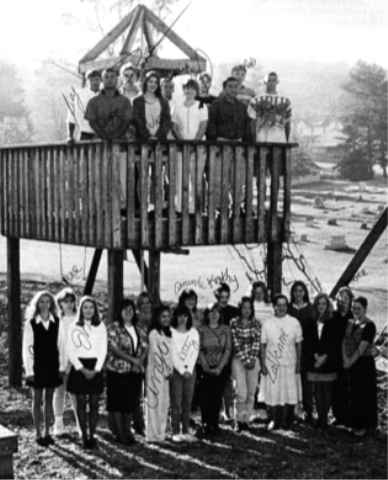 | | | | |
| --- | --- | --- | --- |
| Crystal Alstatt | LaVonne Bender | David Bittinger | Jennifer Bornyak |
| Rachel Brendle | Lonny Doyle | George Durst | Amber Ferraro |
| Amanda Harkcom | April Helpler | Jay Hollada | Josh Hoover |
| Heather Knopsnyder | Latisha Maust | Jennifer McKenzie | Robert Millard |
| Bethany Ringler | Jessica Shuck | Amber Smith | Amanda Spiker |
| Joseph Valo | Julie Valo | Angie Weimer | Amanda Wingard |
| Craig Yoder | Kathy Yoder | | |
Please contact the Salisbury Alumni Association to update your information!
Contact Lori to have your email address added to this page.
If you went to school with this class but did not graduate please contact me and I will
add your information to this page.
Historic Events For 1997
The tragic death of Diana, Princess of Wales
Mother Teresa of Calcutta dies on Sept. 5, 1997
Scientists at Roslin Institute in Scotland clones a sheep, "Dolly".
World's first university, where Aristotle and Socrates taught, is discovered in Athens.
Class Motto: How many cares one loses when one decides not to be something, but to be someone.
Class Colors: Maroon and Navy
Class Flower: Iris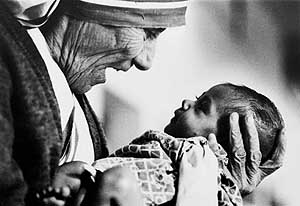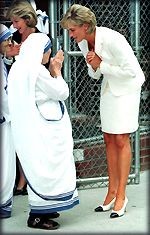 Mother Teresa:
In fighting for the dignity of the
destitute in a foreign land, she
gave the world a moral example
that bridged divides of culture,
class and religion.