Class of 1994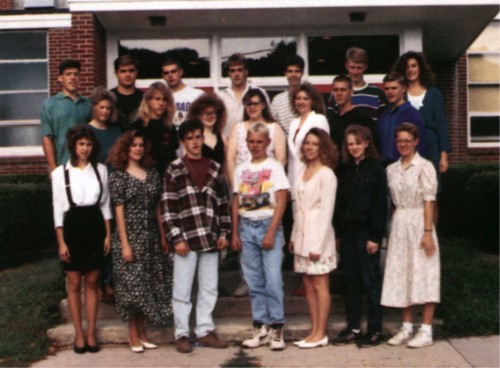 | | | | |
| --- | --- | --- | --- |
| Michael Audette | Maria Bates | Heather Champlin | Russell Christner |
| David Crosby | Jessica Robertson | David Easton | Shane Hutzel |
| Travis Hutzell | Renee Lapp | Margaret Layton | Keith Opel |
| Kristi McKenzie | Amanda Ringler | Cheryl Ringler | Jessica Robertson |
| Beth Schartiger | Steven Steinrich | Paul Tressler | Kenneth Wilt |
Please contact the Salisbury Alumni Association to update your information!
Contact Lori to have your email address added to this page.
If you went to school with this class but did not graduate please contact me and I will
add your information to this page.

Historic Events For 1994
A 6.7 Magnitude Earthquake struck Northridge California
early in the early morning of January 17, 1994.
An asteroid passes earth at only 160 000km (100,00 miles).
Channel Tunnel opens for business.
Class Motto: Intelligence appears to be the thing that enables a man to get along without education.
Education appears to be the thing that enables a man to get along without the use of his intelligence.
Class Colors: Black and Purple
Class Flower: White Rose