Class of 1986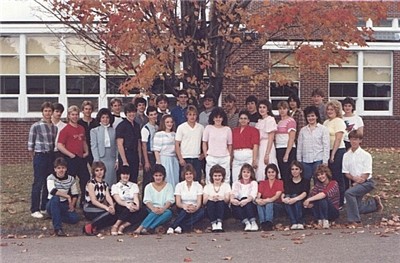 Please contact Crystal Brown Hutzel to update your information with the Alumni Association!
Contact Lori to have your email address added to this page.
If you went to school with this class but did not graduate please contact me and I will
add your information to this page.

Additional Classmates:
Lisa Hutzell
Historic Events For 1986
On January 28, 1986, the world watched in horror as the United States space shuttle
Challenger exploded 73 seconds after takeoff.
Nuclear reactor explodes in Chernobyl, Ukraine.
Soviet Union launches Mir space station.
Fuji introduces disposable camera.
Tom Cruise stars in Top Gun.
Class Motto: If you can imagine it, you can achieve it. If you can dream it, you can become it. (Ward)
Class Colors: Midnight Blue and White
Class Flower: White Rose
Post Script: I was living in Florida at the time of the
Challenger explosion. I stood in my front yard and
watched in disbelief as the crew of the Challenger parished.
This is one historical event which I will never forget.