Class of 1981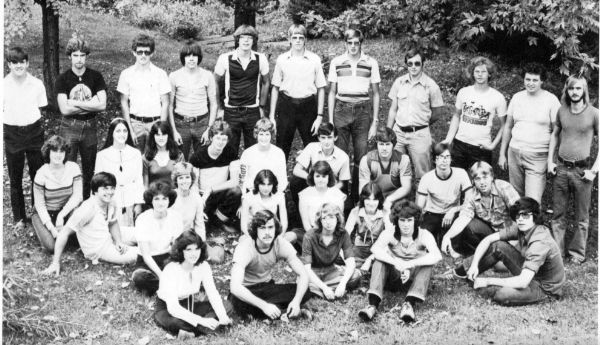 | | | | |
| --- | --- | --- | --- |
| Mary Bittinger | Tammy Bodes | David Brenneman | Rick Caton |
| William Custer | Michael Deal | Thomas Derynoski | Julie Fetter |
| Melinda Folk | Bradley Garlitz | Forrest Harvey | Lori Hetrick |
| Terry Hillegas | Maxine Klink | Rose Kraybill | Michael Mason |
| Robert Maust | Jeffery Miller | Debra Newman | David Nicklow |
| Gregory Peck | John Peck | Tammara Puffingburg | Lisa Pugh |
| Lorne Saylor | Paul Short | Donald Sines | Michael Wisseman |
| Douglas Yoder | Glenn Yoder | Kathleen Yoder | Ronald Yoder |
Additional Classmates:
Natalie Brownlee
Tina Bowers
Stacey George
Leon Kline
Stacey Meyers
Christine Zerfoss

For information concerning a class reunion please
email your class representative at: selhs1981@hotmail.com

Please contact Crystal Brown Hutzel to update your information with the Alumni Association!

Contact Lori to have your email address added to this page.
If you went to school with this class but did not graduate please contact me and I will
add your information to this page.
Historic Events For 1981
Wedding of Prince Charles and Princess Diana Spencer.
IBM launches their PC.
Shuttle Columbia launched.
Class Motto: "The greatest thing in this world is not so much where we stand as in what
direction we are moving." (Holmes)
Class Colors: Black and White
Class Flower: White Rose