Class of 1978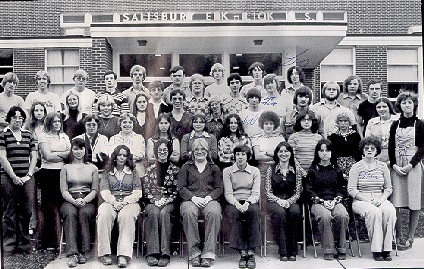 Additional classmates:
Julie Adams
Please contact the Salisbury Alumni Association to update your information!
Contact Lori to have your email address added to this page.
If you went to school with this class but did not graduate please contact me and I will
add your information to this page.
HISTORIC EVENTS FOR 1978
Superman the movie debuts, starring Christopher Reeve.
1978 Karol Wojtyla of Poland becomes Pope John Paul II.
Taito Corp launches first arcade video game, Space Invaders.
In England, Louise Brown is the first test-tube baby.
Class Motto: "Life is a one way street and you never have a chance to travel back over it"
Class Colors: Light Blue and Royal Blue
Class Flower: Carnation