Class of 1974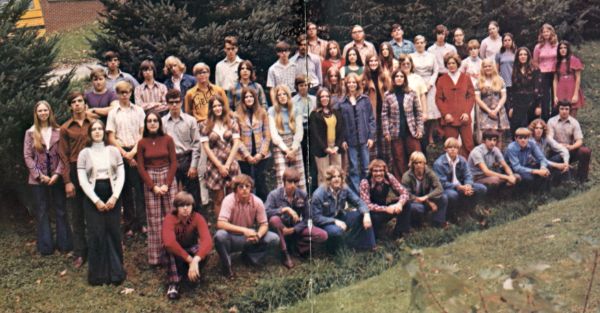 Additional Classmates:
Robert McKee
Tim McKenzie
Judith Bender

Please contact the Salisbury Alumni Association to update your information!
Contact Lori to have your email address added to this page.
If you went to school with this class but did not graduate please contact me and I will
add your information to this page.
Historic Events For 1974
The Watergate scandal forced Richard M. Nixon
to resign the Presidency.
Art Fry invents Post-It.
GM introduces the catalytic converter.
Gillette introduces the disposable razor.
Class Motto: "The unexamined life is not worth living." Socrates
Class Colors: Green and White
Class Flower: White Rose
Class Reunion
November 26, 1999
Springs Meeting House
Springs, PA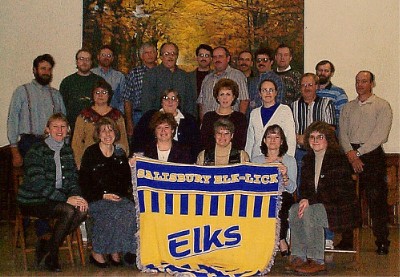 First (seated) row L to R: Kathy Hillegas Aumiller, Cindy Moser Long, Carolyn Rodamer Gum, Nancy
Kolb White, Shelley Miller McKenzie, Amy Walker Heberling
Second row: Reuben Tice, Bev Folk Critchfield, Eileen Maust Yoder, Linda Hunt Duncan, Ruth Yoder
Yoder, Bill Hare, Jay Resh
Third row:Randy Housel, Bob Green Wayne Beitzel, Rick Yoder
Fourth (back) row: Elmer Caton, Dave Otto, Dwight Yoder, Randy Resh, Rod Kemerer
November 26, 1999
Springs Meeting House
Springs, PA