Class of 1971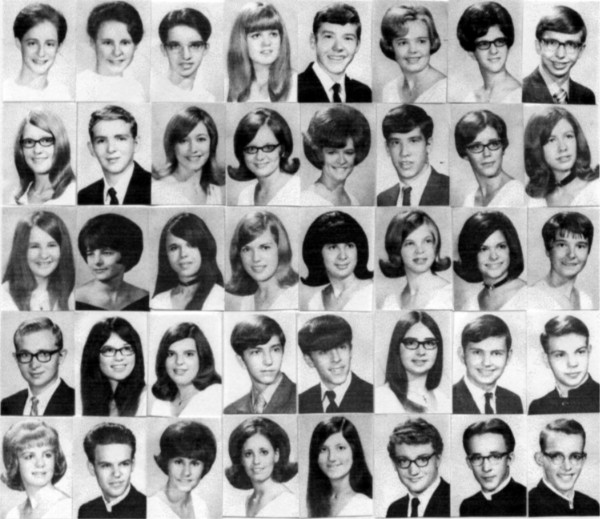 | | | | |
| --- | --- | --- | --- |
| Ellen Beachy | Martha Beachy | Karen Bender | Pamela Broadwater |
| Thomas Counihan | Denise Davis | Marilyn Derynoski | Gary Glotfelty |
| Lois Gnagey | Stanley Housel | Patricia James | Kathryn Kolb |
| Brenda Lenhart | Charles Lishia | Ann Livengood | Deborah Lutz |
| Joy McCleary | Sharon Merrill | Debra Miller | Beth Moser |
| Juanita Most | Susan Nicklow | Louann Otto | Linda Rembold |
| Barry Ringler | Debra Saylor | Sharon Shoemaker | Bradley Showalter |
| James Shumaker | Betty Simpkins | Randy Sines | Leroy Sommers |
| Donna Swindell | Jacob Tice | Rhonda Tressler | Jane Wahl |
| Sandra Wright | Delbert Yoder | Robert D. Yoder | Robert W. Yoder |
Please contact the Salisbury Alumni Association to update your information!
Contact Lori to have your email address added to this page.
If you went to school with this class but did not graduate please contact me and I will
add your information to this page.
Historic Events For 1971
The Partridge Family is getting happy.
Philips launches the VCR.
Intel launch the microprocessor.
Bruce Lee receives international acclaim with "Fist of fury".
Greenpeace founded in Canada.
Class Motto: The key to knowledge is practice.
Class Colors: Green and White
Class Flower: White Rosebud