Class of 1969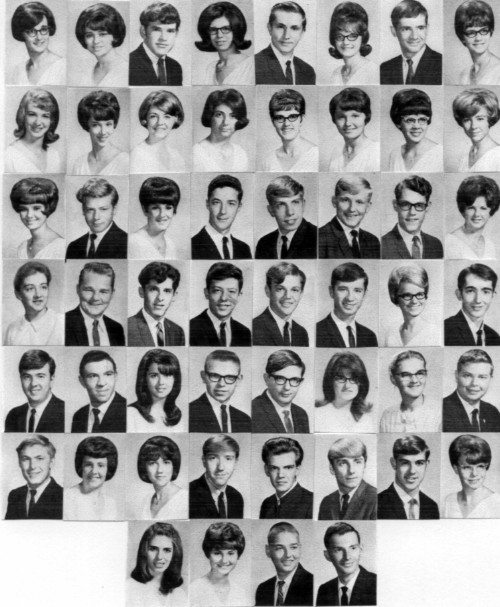 | | | | |
| --- | --- | --- | --- |
| Janet Bender | Carol Bowers | Dana Kristin Brown | Kathy Brown |
| Roger Brown | Betty Deal | Kenneth Detrick | Bonnie Edgar |
| Cathy Edgar Lynn | Donna Galley | Donna Garlitz | Mary Garlitz |
| Sally Gartner | Brenda Gaumer | Agnes Jean Gnagey | Teresa Harris |
| Deborah Holler | Donald Holler | Dennis Hoover | Alcy Housel |
| Jack Andrew Kemerer | Rudi B. Kolb | Bryan Lenhart | Noel Livengood |
| Gladys Lung | Dorothy Mast | Carson Maust | Robert McCleary |
| Mark E. McKenzie | Tom McKenzie | David Meese | Kathi Miller |
| Roger Murray | Charles Oester | Donald Oester | Linda Oester |
| Blair Otto | James Otto | Linda Riley | Judith Schrock |
| Dennis Shoemaker | Charles William Short | Barbara Sines | Carolyn Sperry |
| Woodrow Spiker | Ezra Tice | Danny Tressler | Michael Tressler |
| Tammy Tressler Eastham | Joyce Wagner Knotts | Sally F. Walker | Robert Keith Werner |
| Robert Winters | | | |
Please contact the Salisbury Alumni Association to update your information!
Contact Lori to have your email address added to this page.
If you went to school with this class but did not graduate please contact me and I will
add your information to this page.
Historic Events for 1969
Neil Armstrong is the first man on the moon.
The "Aquarian Exposition" takes place in Woodstock, New York, (Woodstock Festival).
US Department of Defense starts ARPANET, the forerunner of the Internet.
Class Motto: Effective knowledge is that which includes knowledge of the limitation
of one's knowledge.
Class Colors: Burgundy and White
Class Flower: White Rosebud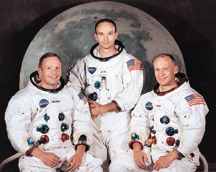 The Apollo 11 crew: Neil Armstrong,
Michael Collins, and Buzz Aldrin