Class of 1965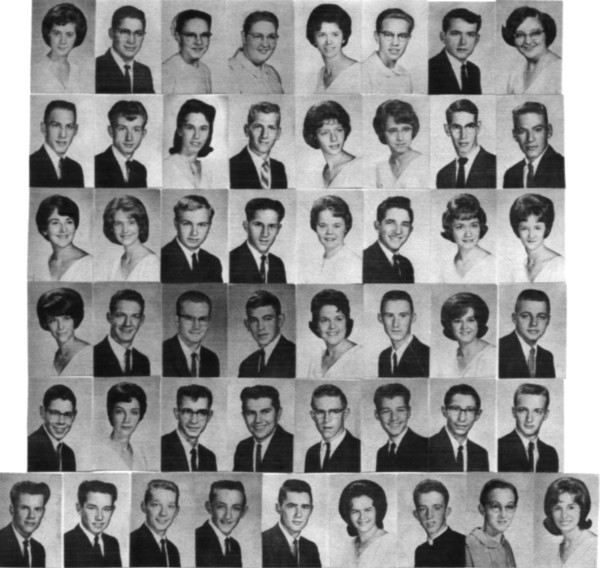 (Reunion photograph below)



| | | | |
| --- | --- | --- | --- |
| Nancy Louise Albright | Jonathan William Beachy | Lois Elizabeth Beachy | Lucy Beachy |
| Marilyn Ann Beachy | Beulah Jane Bender | Nickie Barron Brown | Nancy Ellen Chaney |
| Emmett Allan Compton | Harry William Cook | Jo Ann Danks | Paul William Deal |
| Cheryl Pauline Durst | Margie Kay Durst | Thomas Glenn Durst | John Daniel Engle |
| Kathy Lynn Fay | Carla Jean Garlitz | Charles Wayne Gaumer | Terry Lee Grew |
| Donna Jean Hetrick | James Edwin Holler | Barbara Jean James | Judith Ann Knecht |
| Helen Margaret Knecht | Daniel Leroy Lindeman | Robert Dale Maust | Samuel Philson McClure |
| Sandra Kay Newman | Alvin D. Niner, Jr. | Mary Kay Orner | David Joseph Pope |
| Terry Jay Peck | Karen Diane Pyle | John Richard Robertson | Richard Lynn Robertson |
| Joseph Edward Rose | Barry Lynn Schrock | Larry Eugene Shumaker | John Richard Showalter |
| Guy Dayton Sines | Forest Nelson Sipple | Alva Daniel Tice | Daniel Franklin Walker |
| Eugene Robert Wengerd | Mary Ellen Wiley | John Aldus Yoder | Ruth Naomi Yoder |
| Donna Kay Zimmerman | Dorothy M. Bittinger | Rosella Swauger | |
Please contact the Salisbury Alumni Association to update your information!
Contact Lori to have your email address added to this page.
If you went to school with this class but did not graduate please contact me and I will
add your information to this page.
Historic Events for 1965
March 8, 1965 - The first U.S. combat troops arrive in Vietnam as 3500 Marines
land at China Beach to defend the American air base at Da Nang.
They join 23,000 American military advisors already in Vietnam.
Anti-war protests start at the university of Michigan.
Biggest power failure in history causes 9-hour blackout in eastern
Canada and US, leading to surge in national birthrates 9 months later.
Class Motto: Honor lies at labors' gate.
Class Colors: Blue and White
Class Flower: White Carnation




35th Reunion
Penn Alps -- Grantsville, Maryland
August 2000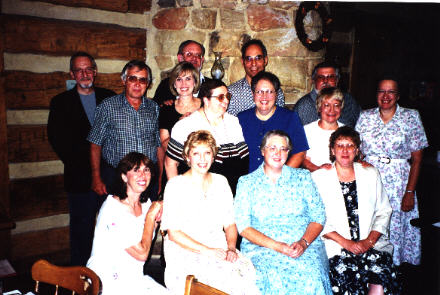 1st row - left to right:
JoAnn Danks Dadisman, Cheryl Durst Rounds, Lucy Beachy Maust, Wanda George Shumaker.
2nd row - left to right:
Forrest (Waxie) Sipple, Donna Zimmerman Broadwater, Nancy Chaney ???, Sandy
Newman Hamblen, Barbara James Tice, and Jane Bender Moser
Back row - left to right:
Dick Showalter, Joe Rose, David Beachy and Rick Robertson
40th Reunion
May 2005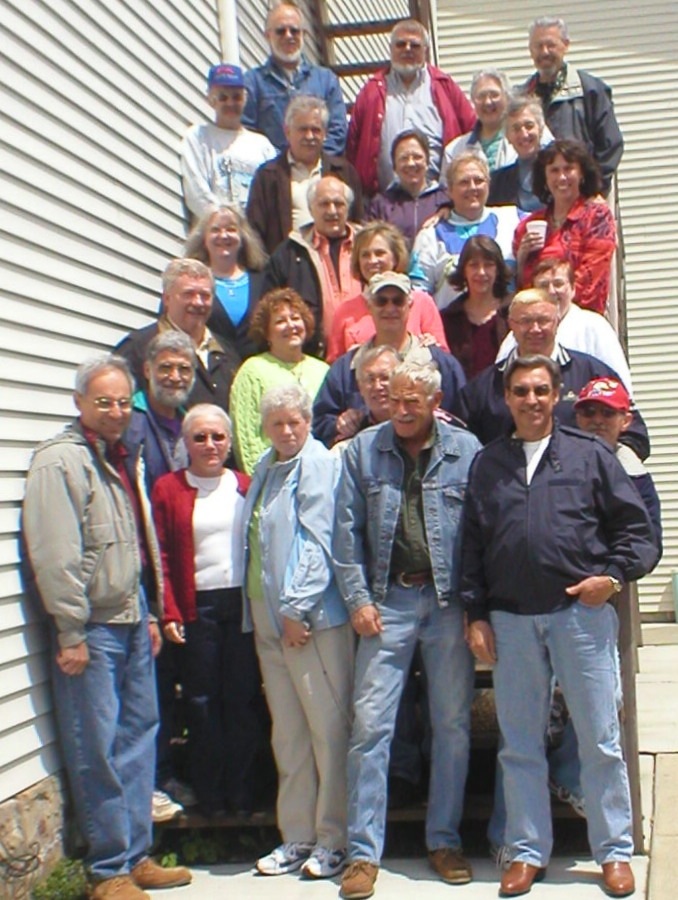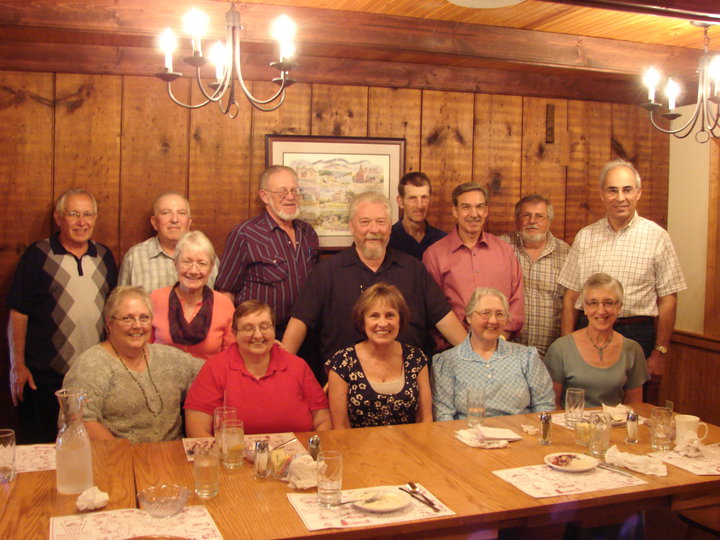 S.E.L.H.S. Class of 1965 Reunion Luncheon at Penn Alps. Waxie Sipple, Jim Hollar, Joe Rose, Dan Tice, Paul Deal, Stan Yoder, Rick Robertson, Dave Beachy, Sandy Newman Hamblem, Barb James Tice, Nancy Chaney Moon, Donna Zimmerman Broadwater, Lucy Beachy Maust, Ruth Yoder Wenger