Class of 1964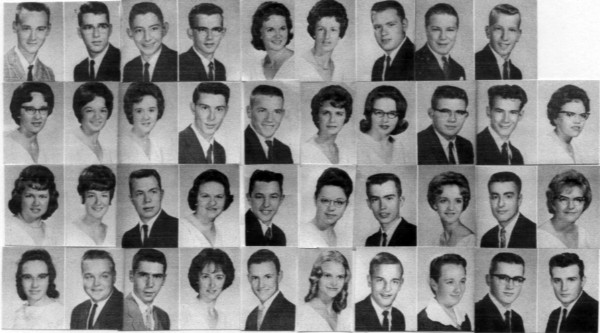 | | | | |
| --- | --- | --- | --- |
| Larry Lee Ashbrook | James Franklin Baer | Donald C. Baker | Barry Lee Bennett |
| Margaret Jane Bowman | Peggy Lou Bowman | Robert Brown | Edwin M. Butler |
| Bernard Lee Deal | Barbara Jane Detrick | Terri Ann Durst | Judy Kay Fisher |
| Kenneth Lee Garlitz | Floyd O'Neil Hetrick | Marla Hillegas | Rina Joyce Hollada |
| R. Lynn Holliday | Larry Hotchkiss | Sandra Marlene Hutzell | Reda Mae Jones |
| Vicki Kegley | Douglas Kemerer | Linda Carol McCleary | Anthony A. McKenzie |
| Dorothy Lorene Miller | William Murray | Jo Ann Orner | Brian Edward Otto |
| Patricia Ann Otto | Carol Louise Pritts | Cameron Lee Rembold | Craig Daniel Robinette |
| Nancy L. Simpkins | Raymond J. Sines | Teresa Stangarone | Ronald C. Statler |
| Miriam Elaine Yoder | Kenneth L. Zimmerman | Larry Zimmerman | |
Please contact the Salisbury Alumni Association to update your information!
Contact Lori to have your email address added to this page.
If you went to school with this class but did not graduate please contact me and I will
add your information to this page.
Historic Events For 1964
Daniel Boone debuts on tv.
GI Joe doll debuts.
The Beatles occupy the Billboard Top Five.
John Kemeny and Thomas Kurtz develop BASIC at Dartmouth College.