Class of 1961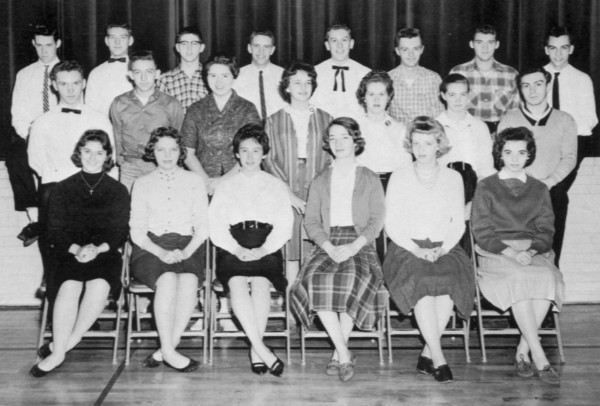 | | | | |
| --- | --- | --- | --- |
| Edward Bluebaugh | Bonita Bodes | Jeanne Bowman | John Compton |
| Jerry Deal | Judith Durst | Jon Galley | Marjorie Hetrick |
| Ira Lichty, Jr. | William Lutz | Mary Annette Marin | Barry Maust |
| Richard Mort | Sidney Mull | Linda Murray | Janet Newman |
| Chester Otto | Robert Pugh | Walter Pugh | Eleanor Showalter |
| Cheryl Statler | Bonita Vought | Clyde Delmos Yoder | |
Please contact the Salisbury Alumni Association to update your information!
Contact Lori to have your email address added to this page.
If you went to school with this class but did not graduate please contact me and I will
add your information to this page.
Historical Events For 1961
John F. Kennedy becomes the 35th President.
Shepard gained hero status May 5, 1961,
when he made a 15-minute suborbital flight
in the Freedom 7 spacecraft and became the
first American to fly in space.
Class Motto: Not finished, just beginning
Class Colors: Purple and White
Class Flower: White Rose