Class of 1960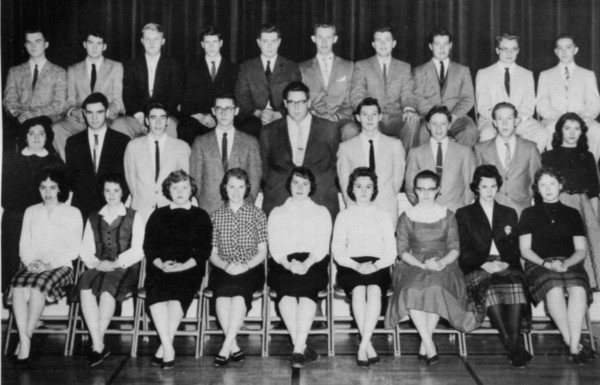 | | | | |
| --- | --- | --- | --- |
| Alfred Anderson, III | Esther Louise Miller | Frieda A. Bittinger | Weldon Sanford Bodes |
| Paul Daniel Bowman | Patricia Cook | Nancy Engle | Delmos George |
| John William Haines | Sheldon Haselbarth | Joan Shirley Hutzell | Nancy Louise Hutzell |
| Gay Nadine Killius | Donald Kretchman | William A Lynn | Paul Gerald Marin |
| Carol Elain Maust | Robert Watson Maust | Timothy McChesney | Mary Kay McClure |
| Crandall Kent Miller | Alexander K. Norris | Stephen Pope | David Puffinburg |
| James Roberts | William Robertson | Lela Shultz | Thomas Tedrow |
| Linda Vought | | | |
Please contact the Salisbury Alumni Association to update your information!
Contact Lori to have your email address added to this page.
If you went to school with this class but did not graduate please contact me and I will
add your information to this page.
Historic Events for 1960
"Ben Hur" is awarded 10 Oscars.
"The Adventures of Rocky and Bullwinkle"
US submarine Triton makes the first round the world undersea voyage.
Two hackers from MIT create the first computer video game, Spacewar.
Largest earthquake recorded in Chili.