Class of 1958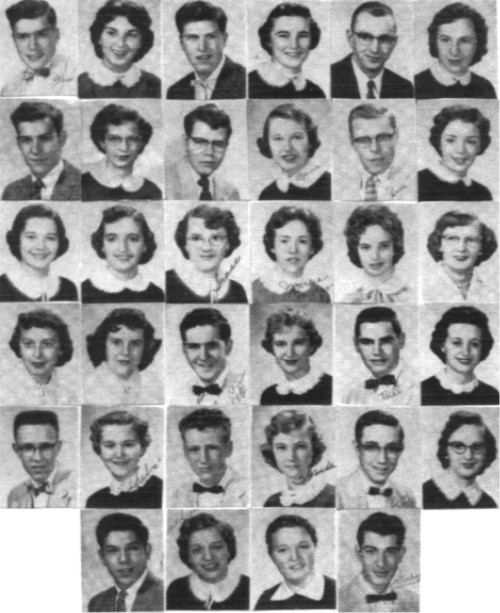 | | | | |
| --- | --- | --- | --- |
| Kenneth Wable | Joyce Mull | Robert Vought | Alta Jean Yoder |
| Martin Maust | Naomi Shumaker | David Maust | Gloria Otto |
| Ronal Peck | Byrna Hylander | James Green | Marla Hoke |
| Althea Hetrick | Lois Stevanus | Grace Hutzell | Marcia Brown |
| Elaine Tedrow | Emma Caler | Sarah Jane Fisher | Norma Jean Fisher |
| Denton Maust | Joyce Nicholson | William Wengerd | Bonita Brown |
| Stanley Miller | Shelva Orner | Duane George | Wanda Critchfield |
| Larry Bodes | Marcella Zimmerman | Ralph Bowers | Evelyn Brown |
| Marian Hetrick | | | |
Additional Classmates:
Gary Walker
Please contact the Salisbury Alumni Association to update your information!

Contact Lori to have your email address added to this page.
If you went to school with this class but did not graduate please contact me and I will
add your information to this page.
Historic Events for 1958
NASA founded. The United States enters the Space Age.
America's first satellite, Explorer I was launched.
Danish toymakers Ole and Godtfred Kirk Christiansenlaunches Lego.
Bill and Mark Richards of California invents the skateboard.
Australian David Warren invents the black box flight recorder.