Class of 1957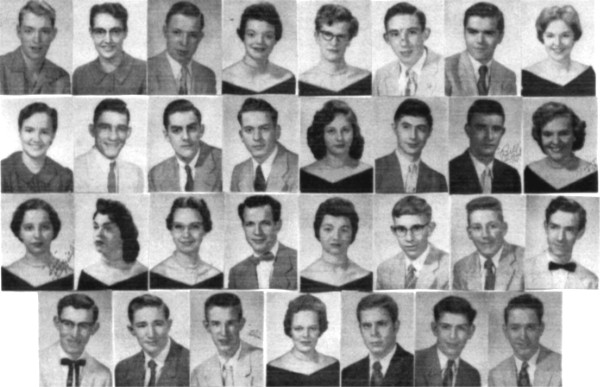 | | | | |
| --- | --- | --- | --- |
| Mark Bender | Martha Bender | Lloyd Butler | Glenda Bodes |
| Connie Critchfield | Robert Durst | Roy Durst | Glenda Gnagey |
| Mary Louise Hershberger | Eugene Hetrick | Paul Hutzell | John James |
| Carolyn Johnson | Merle Keefer | William Knecht | Nancy Knopsnyder |
| Elizabeth Lichliter | Greta Livengood | Jane Lynn | Gary Miller |
| Delores "Kay" Oester | Lee Opel | John Scheffel | Charles Sechler |
| Glenn Shumaker | Robert Simpkins | Harold Swartzwelder | Dixie Thomas |
| James Walker | William Whitacre | Richard Wisseman | |
Please contact the Salisbury Alumni Association to update your information!
Contact Lori to have your email address added to this page.
If you went to school with this class but did not graduate please contact me and I will
add your information to this page.
Additional classmates:
Chuck (charley) Dickey
Historic Events for 1957
USSR launches the Sputnik satellite into space.
The EEC, European Economic Community, founded.
The Medical Research Council links lung cancer with smoking.