Class of 1955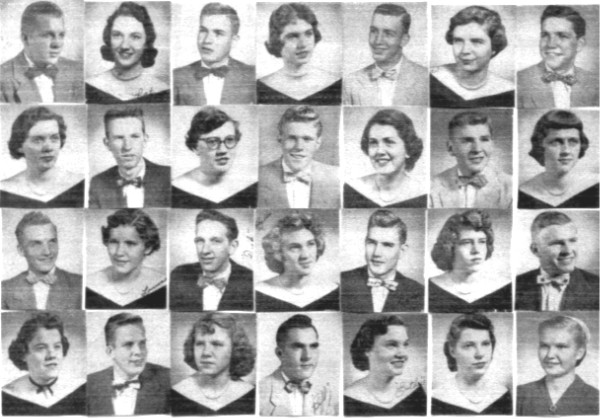 | | | | |
| --- | --- | --- | --- |
| Earl Pope | Patricia Hook | Ralph Pritts | Dixie Grove |
| Charles Fate | Wanda Hall | Larry Maust | Shelva Brown |
| Hubert Swartzwelder | Lou Ann Newman | Edward Maust | Sonya Solosko |
| James Beachy | Joanne Folk | Charles Durst | Louise Bluebaugh |
| Richard Berkley | Phyllis Hutzel | Donald Mull | Dorothy Jones |
| Ronald Wiemer | Lauretta Maust | Richard Miller | Bertha Caton |
| Charles Lindeman | Esther Hetrick | Mary Butler | Anna Diener |
Please contact the Salisbury Alumni Association to update your information!
Contact Lori to have your email address added to this page.
If you went to school with this class but did not graduate please contact me and I will
add your information to this page.
Historical Events for 1955
Jonas Salk develops polio vaccine.
Guinness Book of Records is published.
Clean Air Act is passed in Britain.
Walt Disney opens Disneyland in Anaheim, California.
Class Motto: Intense effort educates
Class Colors: Blue and Silver
Class Flower: Red Rose