Class of 1948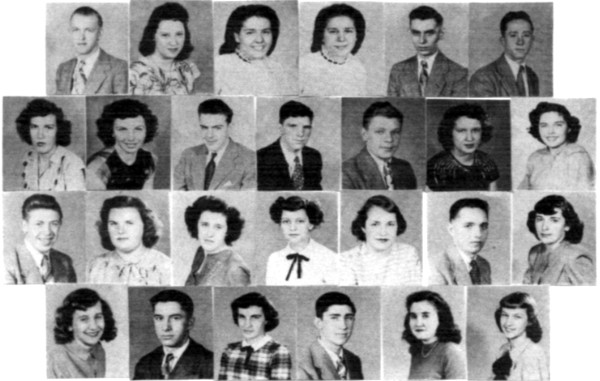 | | | | |
| --- | --- | --- | --- |
| Darwin Baer | Margaret Baer Weaver | Ruby Bowers | Ruth Bowers |
| Howard Bowman | James Brown | Betty Christner | Mildred Durst Yutzy |
| Joseph Engle | Wendell Engle | Eugene Fisher | Donna Hersh McClintock |
| Carolyn Hillegas Lentz | Dean Hillegas | Shirley Jeffrey Plummer | Roberta Landis Miller |
| Patricia Lichty Werner | Jeanne Maust Rourke | Earl May | Audrey Peck |
| Shirley Piper Bittner | Olen Rembold | Frances Robertson | William Sipple |
| Minnie Sechler Romesburg | Patricia Short Sperry | | |
Please contact the Salisbury Alumni Association to update your information!
Contact Lori to have your email address added to this page.
If you went to school with this class but did not graduate please contact me and I will
add your information to this page.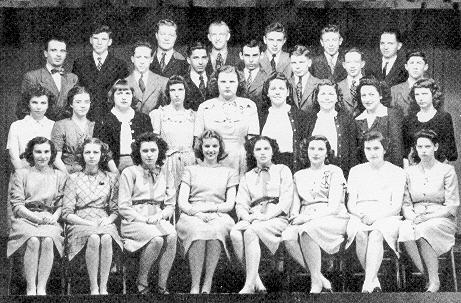 Photograph from the 1947 yearbook
Historic Events For 1948
June 24, 1948, blockade imposed on the city of Berlin.
They cut off all railways, highways, and waterways leading
to the city. The allies refused to buckle. Two days later, they
responded with a massive airlift, flying one plane after another
through a narrow, dangerous corridor from the West to Berlin.
Class Motto: United for one cause -- Americanism
Class color: Maroon & Ivory
Class flower: Carnation