Class of 1938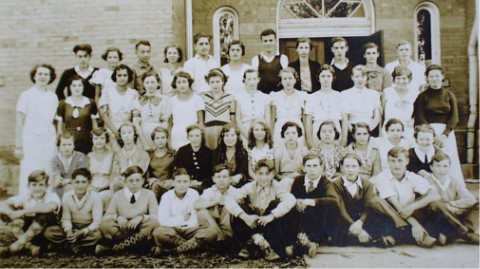 | | | | |
| --- | --- | --- | --- |
| Philip Bash | Bernice Bender Bartholomew | Mary Blocher Wilhelm Harris | Alverta Bowers |
| Ralph Brown | John Chipukitis | Marcene Darrah Davis | Leroy Deal |
| James B. Durst | Edith Green Markwell | Samuel Haning | Ruth Horchler Haning |
| Betty Hillegas | Freda House Walker | Roseta Knecht Bittinger | Merle Kolb |
| Vida Kretchman Bender | Eugene LaRue | Jane Leckemby Schramm | Virginia Lepley Shoff |
| Sarah Jane Lichty | Williard Livengood | Margaret Lohr Meyers | Bernard May |
| John E. Miller | Marcella Murray | RubyNeuman | Warren C. Oester |
| Mary Elizabeth Reitz | Glenn Rhodes | Ethel Ross Kimble | Esther Showalter Bittner |
| Paul Sipple | Florence Swauger Kern | Samuel E. Vought | R. Leo Weimer |
| Pearl Wilt Garlitz Hollada Obituary | Paul Sipple | | |
| | | | |
| | | | |
If you are a member of this class or a descendant:
Please contact the Salisbury Alumni Association to update your information!
Contact Lori to have your email address added to this page.
If you know a member of this class which is not listed please contact me and I will
add your information to this page.
Additional classmates:
Catherine Alexander
Mabel Beals
Elilne Bittinger
Margaret Folk
Clark Horchler
Margaret Linergar
George Pearson
Dorthy Rheumiser
John Ritus
Mary Ruty
Jane Shunk
Charles Weimer
Historic Events For 1938
Woody Guthrie American folk singer releases "Dust Bowl Refugees"
Woody wrote over 1,000 songs, chiefly on social and political
themes, and strongly influenced younger performers like Bob Dylan.
Swiss company Nestle introduces its instant coffee.
Superman debuts in Action Comics.
Chester Carlson invents the copying process, "xerography."



Class of 1938 50th Reunion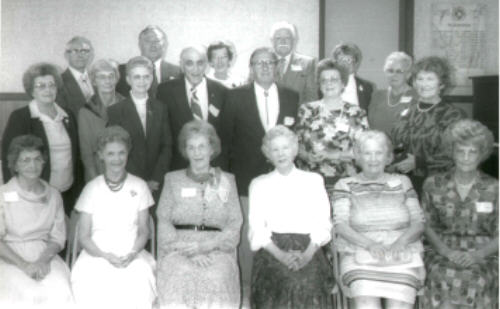 Front row: Bernice Bender Bartholomew, Sara Jane Lichty, Ruth Horchler Haning, Ruby Newman, Freda House Walker, Florence Swauger Kern
Middle row: Mabel Beal Robertson, Vida Kretchman Bender, Margaret Folk Lynn, Warren Oester, John E. Miller, Marcene Darrah Davis, Virginia Lepley Schoff
Back row: Willard Livengood, John Chipukites, Ethel Ross, Ralph Brown, Grace Oester, Eileen Bittinger Mort