Class of 1936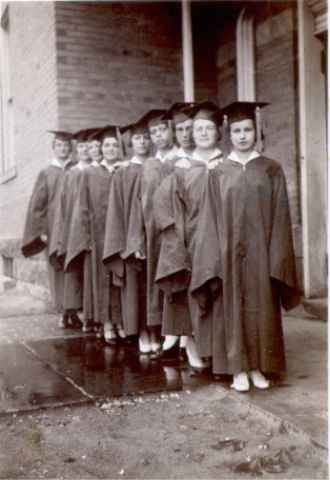 | | | |
| --- | --- | --- |
| Norval Beal | Leora Beal Raeblinger | David Bender |
| Dorothy Bodes Jones | Helen Bodes Moser | Lillian Bodes Kovack |
| Larry Brosnan | William Diehl | Freeman Diest |
| Ethel Ringler Harding | Hazel Swartzwelder Fay | Myrtle Johns Bodes |
| Anna Bertha King Beachy | Jane Livengood Tressler | Rita May Fuller |
| Allen Miller | Alberta Newman Tilly | Mae Rhodes Fike |
| Joyce Speicher Stotler | Florence Stevanus Smith | Florence Tedrow Baker |
If you are a member of this class or a descendant:
Please contact the Salisbury Alumni Association to update your information!
Contact Lori to have your email address added to this page.
If you know a member of this class which is not listed please contact me and I will
add your information to this page.
HISTORIC EVENTS FOR 1936
"THE GREAT ZIEGFELD" wins 1936 Academy Award
Spanish Civil War (1936-1939)
Volkswagen Beetle is launched in Germany.
Billboard magazine publishes the first "hit parade."
Armstrong is king of the trumpet.