Salisbury Bands
Musical organizations have existed through all of the years of corporate existence of the Salisbury area. Records of earlier bands are non existent but it is believed that there has always been musical groups in the area. It is known that immediately after the Civil War, a fife and drum corps flourished for a time, but the date of its demise is not know. There was a drum and bugle corps from 1928 through 1933. A band was organized, possibly as early as 1872. M. F. Statler joined this band at the age of ten. There were no instructors of instrumental music outside the early bands. When a person wanted to join he was given an instrument and the older players served as teachers. William Lambert and Charles Walker were two early leaders. Tradition has it that Salisbury bands never failed to give a pleasing performance. The last of these bands was the Salisbury Cornet Band with H. H. Statler as the leader. This band remained intact until about 1936, just prior to the beginning of instrumental instruction in the school.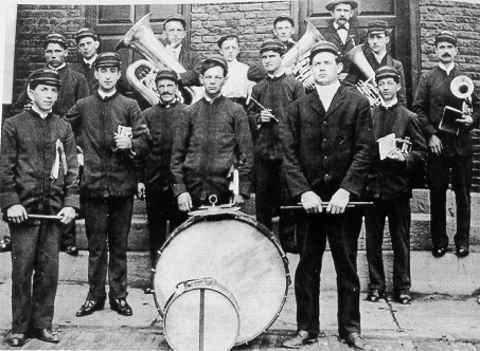 A Salisbury Band about 1900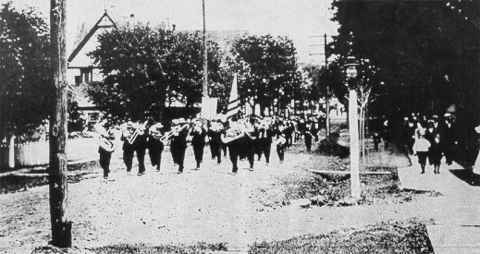 Early Salisbury Band in Parade at Addison About 1900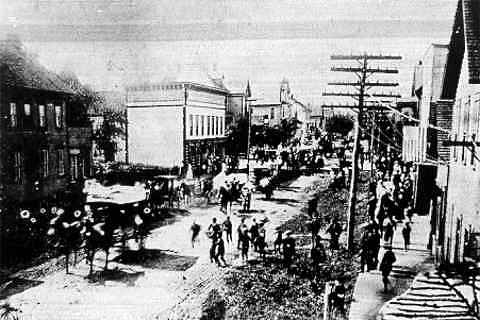 Labor Day Parade 1902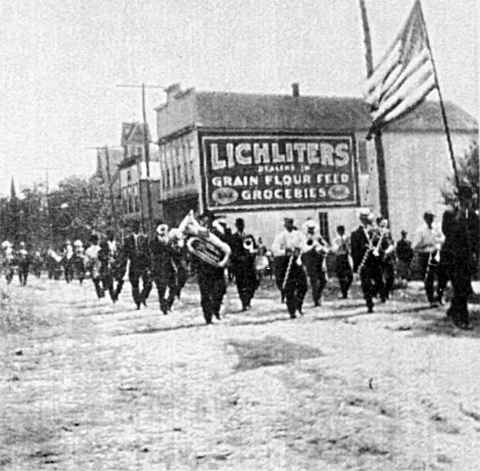 Early Parade in Salisbury date unknown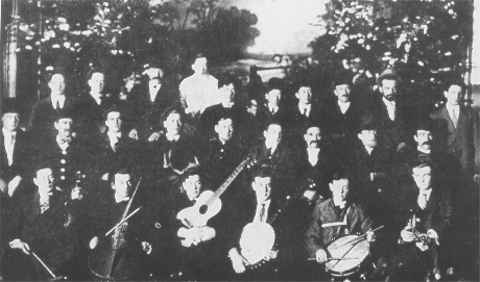 The Wildcats Orchestra





Salisbury Bands History page two.