History of Salisbury's Sports

The Salisbury Varsity Five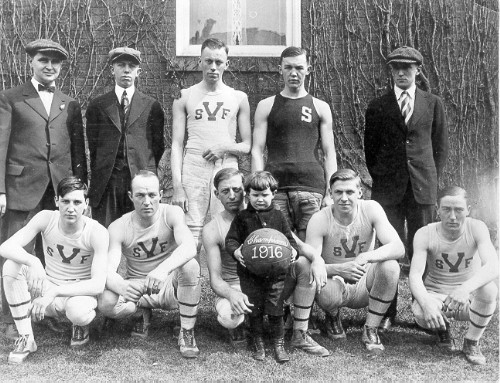 (photograph donated by Sandra Petry Acone)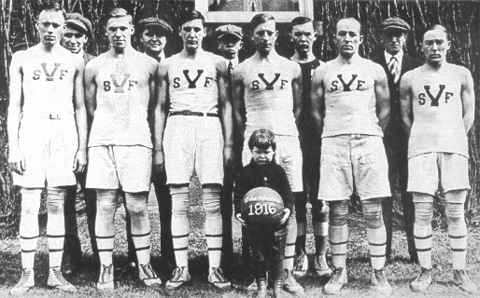 Front Row: Fay Lichty, Earl Stotler, Karl Swartzwelder, Robert Harding, Gilbert Thomas and John Thomas.
Back Row: J.H. "Bud" Stotler, Fred H. Petry, Sr., Robert Wagner, Harry Swartzwelder and Harry McClure. The boy in the front is Jack Petry.

Salisbury boys began to play basketball some time around 1910. In the time between 1915 and 1920 a team known as the "Varsity Five" was entered in league play, winning the 1916 championship. At the same time, Rev. Ira S. Monn was coaching a group of Boy Scouts who were to develop into a record breaking team in their high school years from 1919 through 1926.

The Salisbury Cardinals basketball team was established in 1925 under the guidance of Fred Petry and assistant Tommy Clark. They quickly became one of the best hard-court players ever to represent the Tri-State area. Organized in Petry's barber shop and under the expert tutelage of John Dunn, Salisbury High basketball coach, they established an enviable record in the area and in the P&M League. The members of the Salisbury Cardinals were: Dave (Pickle) Lichliter, Wib Lichliter, Bob Cousy, Albert (Babe) Robinson, Charles (Rip) Engle, John Dunn and Karl (Legs) Swartzwelder.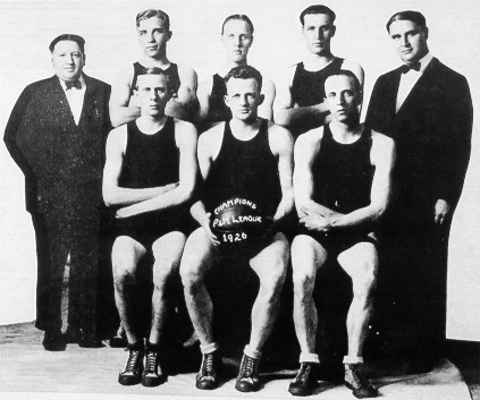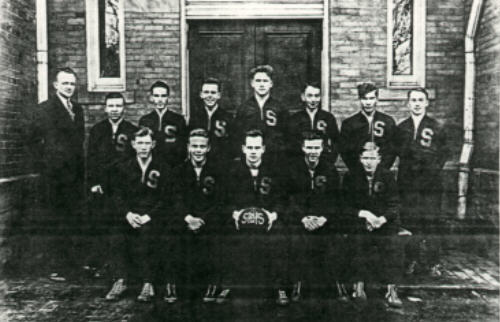 Front row: "Red" Smith, "Buck" Engle, "Hon" Petry, "Toots" Robinson, Ralph Brown
Back row: John Dunn, Junie Fay, Johnny Long, Norval Beal, "Fat" Gartner,
"Hub" Deal, Clarence Smalley, "Pickle" Corbett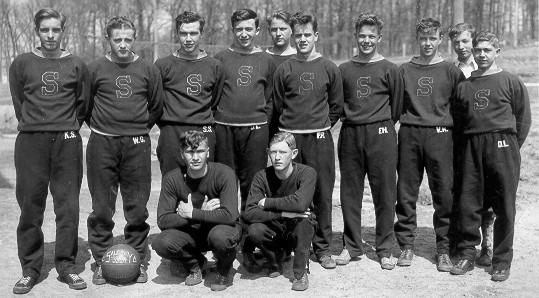 (photograph donated by Sandra Petry Acone)
Ken Statler, Walt Gnagey, Snap Swartzwelder, Joe Livengood, Allen Gartner, Hon Petry, Dale Engle
Verle Robinson, James Wagner, David Lichty
Clarence Smalley, Allen Smith
From the pages of the
Meyersdale Republican
April 24, 1924
The Salisbury High School basketball team ended the 1923-'24 season with the championship of Somerset, Bedford, Fulton and Franklin counties. The team played many snappy and interesting games and earned the reputation of being clean players by their gentlemanly conduct both on and off the basketball court. The fact that there is not a cigarette smoker among them probably accounts in large measure for their prowess, their victories being due to clearness of head, as well as precision in handling the ball. The people of Salisbury are very proud of their team and showed great loyalty to them throughout the season. Team members included: Charles (Rip) Engle, Donald Young, David Lichliter, Wilbur Lichliter, George Wagner, Rees Lichliter and Harry Newman.


History of Baseball