Priests of St. Michael the Archangel Parish
St. Michael's Catholic Church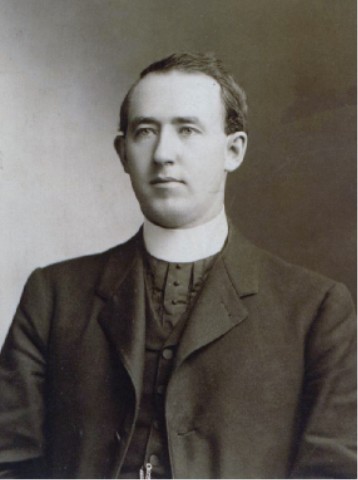 Reverend Garrett B. Welch
Photo date 1905
The Reverend Garrett B. Welch served the parish of St. Michael's Catholic Church from the years 1903 until 1905. The story is told that during these years, children would walk from the Pocahontas area into West Salisbury for catechism. Father Welch had plans drawn for the present rectory but they were never fulfilled under his guidance. When his successor was assigned, the late Reverend William A. McDonald, he immediately proceeded to build the present rectory at a cost of $4,000.00. It was built in the latter part of 1905 and the early part of 1906.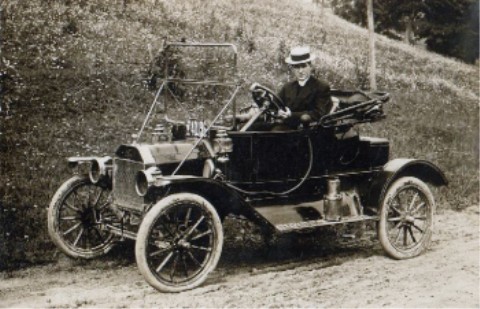 Reverend George C. Quinn
Photo date 1911
The Reverend George C. Quinn succeeded Father John J. Brady as parish priest in March of 1911. Father Quinn's first entry in the Baptismal Records is dated Annunciation Day, March 25, 1911. In June, 1915, the late Reverend Salvatore Pasquale Caprio succeeded Father Quinn.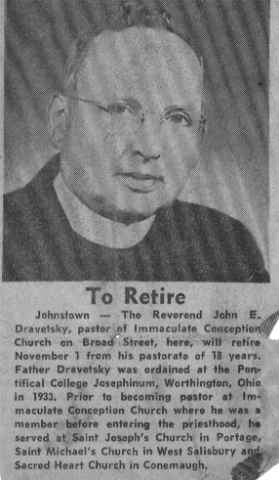 Father John E. Dravetsky
In May of 1943 Father Dravetsky became pastor, Father Dravetsky re-opened the rectory in 1945.
For a period of about 18 months prior, the rectory was rented to the Bruce Fisher family.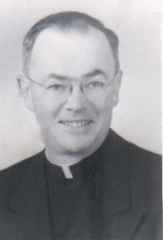 Father Robert J. McCoy
In June 1961 Father McCoy became the sixteenth pastor of St. Michael's.
Father McCoy built new steps into the Church. In October of 1961 Father McCoy
had the privilege of commemorating the Golden Jubilee of St. Gregory's Parish in MacDonaldton.

Photographs donated by Michael McKenzie
Information taken from Historic St. Michael's church centennial book




CHURCHES OF SALISBURY AND SURROUNDING AREA


---
SITEMAP