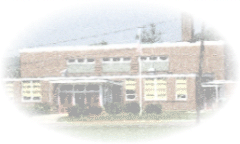 The Alumni Association of S.E.L.H.S. Welcomes you to our "official" alumni page!
Presently we are trying to obtain complete class lists, including mailing and e-mail addresses.
This is not an easy task and we would appreciate your help!
Won't you consider sending us your personal information? Salisburypa.com will NOT
publish any personal information on the site without permission.
Also, if you have any class pictures or special event pictures
from high school, why not scan them and e-mail them to our webmaster?
Thank you for your help in completing this project!
One last thought … if you have contact with a fellow alumni that is not yet listed on our site,
why not send them an e-mail and invite them to participate too? Spread the news!
Who knows, you may later use this site to find a long lost classmate!
The Alumni Association
Crystal Hutzel - President
Pam Baer - Vice-president
Kris Whitehead - Secretary
Kim Miller - Corresponding Secretary
Ardith Deal - Treasurer.